And the signs suggest things will remain strong in the months ahead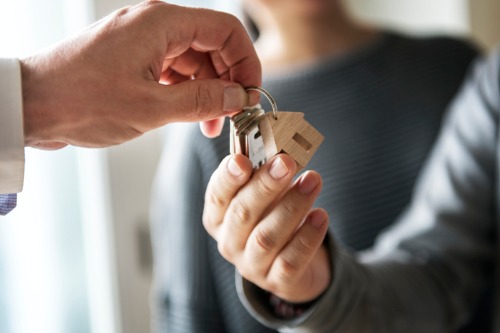 Housing starts gained 12.3% in August compared to the estimated July figure, to a seasonally adjusted annual rate of 1,364,000.
Figures from the HUD and Census Bureau show that single-family starts increased 4.4% to 919,000 units while the multifamily sector jumped 32.8% to a 445,000 pace. Overall starts were up 6.6% year-over-year.
"Housing has been on an upswing in recent months as the pace of permits and starts has been rising since spring," NAHB Chief Economist Robert Dietz. "While these are positive developments, single-family starts are down 2.7% year-to-date as the catch-up process continues."
The South was the region that drove the increased starts (4.4%) while the other three regions all posted declines - 1.8% in Northeast, 5.6% in the Midwest and 11.3% in the West.
First American Deputy Chief Economist Odeta Kushi says there are some encouraging signs for further growth in housing starts ahead.
"The pace of housing completions, which represents new net supply added to the housing stock, increased 2.4% from July, and 5.0% from August 2018," she said. "Further increases in housing construction may be on the way as well. Residential construction jobs increased 3.9% between August 2018 and August 2019."
New homes needed as listings lag
And the stats show that the extra homes are needed badly with household formation growing and a lack of existing homes available for sale.
"The total supply of existing homes for sale nationwide as a percentage of the occupied residential inventory, a metric known as inventory turnover, started the year at 1.7 percent, and has steadily increased to a level of 2 percent in July 2019. In other words, only 200 homes in every 10,000 are for sale. While an improvement, this is well below the historical average of about 250 in every 10,000."
Overall permits increased 7.7% to a 1.42 million unit annualized rate in August. Single-family permits increased 4.5% to a 866,000 rate while multifamily permits rose 13.3% to a 553,000 pace.