Can builders meet demand, offset tariff impacts?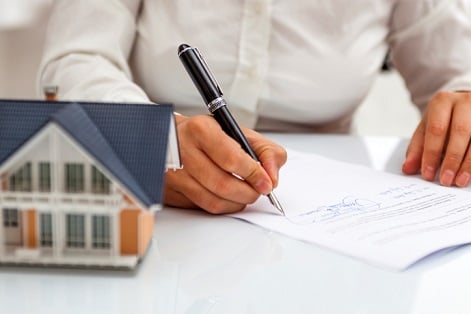 US housing starts gained 5% in May but builders face challenging conditions to try to meet market demand.
The figures from the HUD and Commerce Dept. show a seasonally adjusted annual rate of 1.35 million housing starts, the highest since July 2007.
However, the welcome rise may not be sustained as builders are facing the challenge of rising lumber costs while demand for new homes is continuing to outpace supply.
The outlook for housing starts appears to be weaker, based on permit issuance in May, which was down 4.6% to 1.3 million units in May. Single-family permits fell 2.2% to 844,000 while multifamily permits fell 8.7% to 457,000.
What the economists are saying
"Ongoing job creation, positive demographics and tight existing home inventory should spur more single-family production in the months ahead," said NAHB Chief Economist Robert Dietz. "However, the softening of single-family permits is consistent with our reports showing that builders are concerned over mounting construction costs, including the highly elevated prices of softwood lumber."
LendingTree chief economist Tendayi Kapfidze is also concerned about the impact that tariffs - and a trade war escalation between the US and China – would have on home prices.
However, he sees positive gains for the months ahead.
"The 3-month average of single-family starts was 904,000, breaking above 900,000 for the first time in 7 months, confirming the positive momentum," he said.
Meanwhile, First American's chief economist Mark Fleming says that builders will be under pressure to keep up with demand as demographics shift.
"May 2018 saw a 10.4% increase in completions compared to the previous year. As builders start to work on additional housing, we will inch closer to balancing inventory with demand. But with millennials entering household formation age and baby boomers living longer and more independently, builders will remain under pressure to meet the growing demand," he said.
Regional stats
The Midwest led the gains for housing starts with a 62.2% increase in combined single and multifamily housing starts while starts declined elsewhere (0.9% in the South, 4.1% in the West and 15% in the Northeast).
For permits there was a 42.1% rise in the Northeast and 7.2% in the Midwest. They fell 4.6% in the West and 13.9% in the South.