Lower rates and home prices, rising wages are boosting sentiment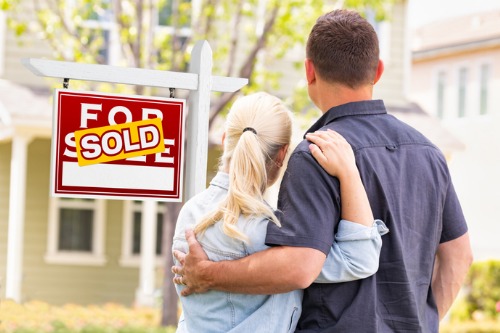 Homebuyers are feeling more confident as moderating home prices, lower mortgage rates, and rising wages are making homes more affordable.
Pulsenomics' US Housing Confidence Index for Q1 2019, shows that among Gen Z and millennial renters, eight in ten are confident or somewhat confident that they will be able to afford homeownership someday with two-thirds of them expecting to buy a home within five years.
Six in ten respondents believe that buying a home is the best long-term investment a person can make and that owning a home provides more freedom than renting one.
"Although our research confirms significant variation in housing confidence and transaction sentiments by market and household category, overall, these latest index data point to an improving balance of power between real estate buyers and sellers," said Pulsenomics® founder, Terry Loebs. "Across the larger markets we track, home-selling sentiment has weakened a bit in recent months, but the majority of homeowners still believe that, where they live, now is a good time to sell a home."
Consumers expect home values in their local real estate market will increase by an average of 6.1% in the coming 12 months, and by an average of 31.1% over the next decade.
"At an average rate of more than 6%, household expectations for home prices over the next twelve months are remarkably high," commented Pulsenomics adviser Robert Shiller. "But the expectations over the next ten years--at 2.7% a year nationwide--are entirely tame and reasonable, just a little over the 2% target inflation rate set by the Federal Reserve." Shiller concluded, "I would say that households nationwide are showing here a healthy optimism, but none of the extreme expectations seen in the runup to the 2008-9 financial crisis."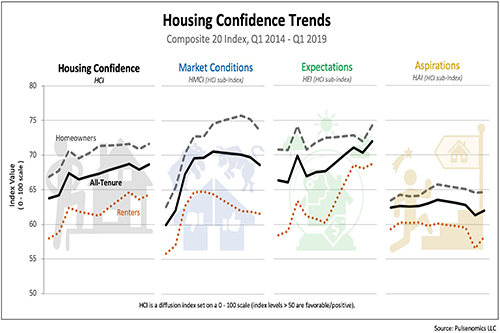 Confidence despite challenges
Although many potential first-time buyers face homebuying challenges, especially due to student loan debt, they remain confident that they will be able to buy.
"Contrary to some popular narratives, the majority of Gen Z and millennial renters are looking forward to homeownership, are confident they'll be able to afford it, and say that when the time comes to buy, they will favor living in suburbia," Loebs explained.