The real estate firm says spring buying season will see a battle of supply and demand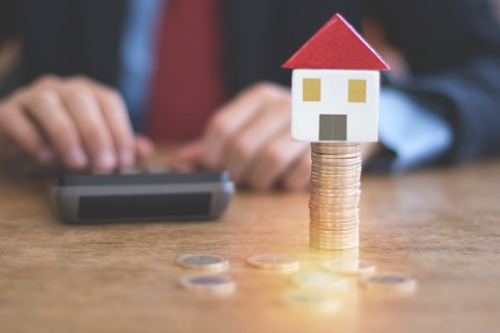 There was a further decline in the growth of US home prices in January, the 21st straight month that annual increases have reduced.
But the decline was small, less than one hundredth of a percentage point from the previous month, according to the Zillow Real Estate Market Report.
The January year-over-year growth of 3.8% took Zillow's Home Value Index to $245,193.
But inventory was still hovering around record lows with 1,500,262 homes on the market in January, up 4,295 from the previous month but down 130,310 year-over-year (8%).
"As the economic storm clouds on the horizon in early 2019 cleared up, we saw buyers return in droves, taking advantage of ultra-low mortgage rates," said Zillow economist Jeff Tucker. "Our first look at 2020 data suggests that we could see the most competitive home shopping season in years, as buyers are already competing over near-record-low numbers of homes for sale."
Multiple offers and buyers being forced to compromise on their wish list are likely to become more prevalent but there is some good news for buyers this coming spring.
"Low mortgage rates are helping to make home ownership more affordable, and home builders are responding to the hot housing market by starting construction on more homes than at any time since 2007," added Tucker.
About half of large US markets saw home values increase more year-over-year in January than they did in the previous month led by Phoenix (up 6.7%), Columbus (6.2%), Charlotte (5.4%) and Cincinnati (5%).
Metropolitan Area

Zillow Home
Value Index,
January 2020

ZHVI Year-
over-Year
Change

Zillow Rent
Index,
January 2020

ZRI Year-
over-Year
Change

Inventory
Year-over-Year
Change

United States

$245,193

3.8%

$1,602

2.3%

-8.0%

New York, NY

$481,486

0.8%

$2,297

1.7%

-3.6%

Los Angeles-Long
Beach-Anaheim,
CA

$674,786

2.3%

$2,625

1.8%

-18.5%

Chicago, IL

$238,978

1.0%

$1,590

1.2%

0.3%

Dallas-Fort Worth,
TX

$253,299

2.2%

$1,465

2.2%

-5.0%

Philadelphia, PA

$248,836

3.1%

$1,518

3.2%

-13.3%

Houston, TX

$217,159

2.4%

$1,402

0.9%

-4.6%

Washington, DC

$434,156

3.1%

$1,979

2.3%

-11.0%

Miami-Fort
Lauderdale, FL

$299,657

1.8%

$1,853

0.8%

-7.9%

Atlanta, GA

$239,115

4.8%

$1,482

4.7%

-0.5%

Boston, MA

$490,327

1.9%

$2,350

2.9%

-12.6%

San Francisco, CA

$1,094,095

1.0%

$3,121

0.5%

-15.4%

Detroit, MI

$179,078

3.6%

$1,208

1.6%

6.4%

Riverside, CA

$382,754

3.1%

$1,942

3.2%

-16.2%

Phoenix, AZ

$288,708

6.7%

$1,457

7.9%

-24.5%

Seattle, WA

$531,353

3.1%

$2,026

2.4%

-27.6%

Minneapolis-St
Paul, MN

$292,183

3.9%

$1,531

3.4%

-3.3%

San Diego, CA

$606,086

3.7%

$2,559

4.2%

-23.1%

St. Louis, MO

$179,019

3.2%

$1,042

5.0%

-8.5%

Tampa, FL

$229,468

3.9%

$1,450

5.1%

-14.9%

Baltimore, MD

$291,130

1.2%

$1,613

0.9%

-10.4%

Denver, CO

$437,537

2.3%

$1,800

2.8%

-13.9%

Pittsburgh, PA

$157,983

4.5%

$1,175

7.0%

-11.1%

Portland, OR

$418,051

1.9%

$1,689

2.7%

-16.2%

Charlotte, NC

$237,051

5.4%

$1,362

5.3%

-9.7%

Sacramento, CA

$427,699

4.0%

$1,827

4.5%

-18.9%

San Antonio, TX

$203,705

4.0%

$1,229

1.3%

7.7%

Orlando, FL

$256,306

3.7%

$1,456

4.4%

-11.8%

Cincinnati, OH

$185,009

5.0%

$1,206

5.7%

-15.4%

Cleveland, OH

$158,559

4.5%

$1,066

1.8%

-8.0%

Kansas City, MO

$203,873

3.5%

$1,138

3.3%

-12.0%

Las Vegas, NV

$290,420

1.2%

$1,357

5.7%

-11.7%

Columbus, OH

$210,615

6.2%

$1,188

-0.2%

-7.0%

Indianapolis, IN

$179,994

4.7%

$1,103

2.8%

N/A

San Jose, CA

$1,194,002

-2.9%

$3,296

0.3%

-18.6%

Austin, TX

$337,558

4.0%

$1,632

4.8%

-14.1%