"Buyers are pushing back"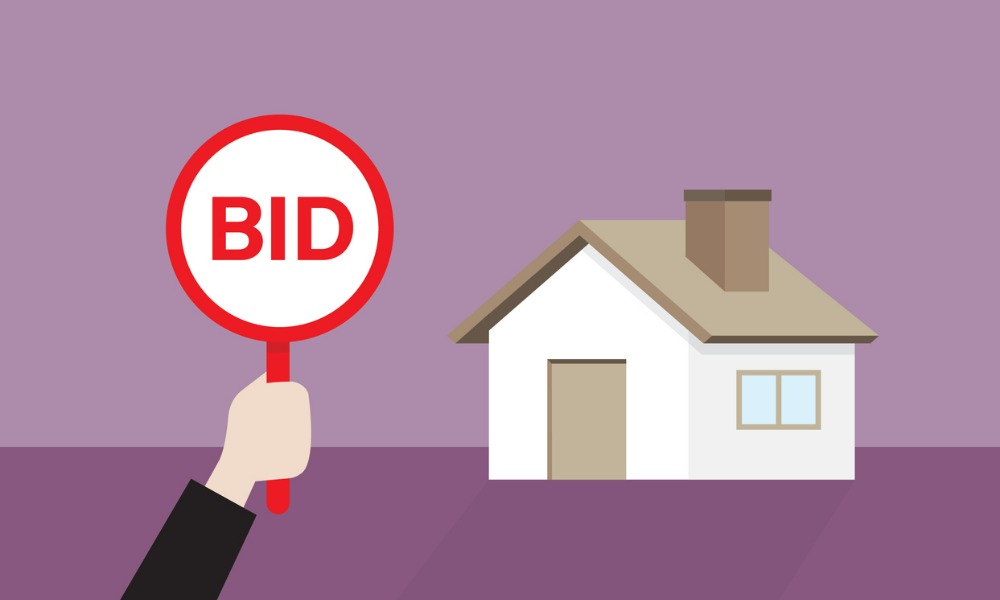 With homebuying conditions slightly improving in the past few months, red-hot bidding wars simmered down to a seven-month low in July.
Redfin reported that 60.1% of home offers written by its agents faced competition, down from a revised rate of 66.5% in June, and a pandemic peak of 74.1% in April. While July's bidding-war rate was the lowest since January, it's still higher than the 57.9% bidding-war rate in the same period a year ago.
After months of fierce competition, market conditions continued to normalize as sky-high prices moderated amid an increase in housing supply. However, Redfin noted that competition also tends to ease in the summer after the spring homebuying season, so seasonality is another factor at play.
Read next: 10 mortgage lenders with the lowest fees
"Competition has started to slow in the last three weeks. We're now seeing five to eight offers on homes instead of 25, and they're coming in $5,000 to $10,000 above the listing price instead of $50,000 to $60,000," said Scott Mercer, a Redfin real estate agent in Sacramento, Calif. "Buyers are pushing back. They've even started including appraisal contingencies again and making requests for repairs—things that were pretty much unheard of last year."
Fort Collins and Orlando were two of the most competitive markets in July. The bidding war rate in Fort Collins was 77.3%, and 77% of offers in Orlando faced competition during the month. Nashville (74.6%), Honolulu (74.1%), and Colorado (73.2%) rounded out the top five metros with the highest bidding war rates.
Sacramento's – the third-most-popular migration destination in the second quarter – bidding war rate dropped from 77.2% in June to 72.9% in July. Mercer said that the slowdown in Sacramento was mainly driven by the migration of tech workers from the Bay Area.
"Sacramento exploded in popularity among remote workers during the pandemic. People coming from San Francisco were like kids in a candy store here because home prices were so inexpensive in comparison. But we're no longer seeing as big of an influx of those folks, likely because families can finally travel again, and employers are asking people to come back to the office. It will be interesting to see if migration to Sacramento rebounds if the COVID situation continues to worsen," Mercer said.