Share of homes sold to first-timers over 9 months largest since 2005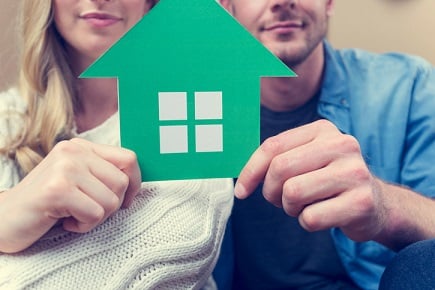 First-time homebuyers have shown strong desire to make a purchase in the first 9 months of 2018 according to an analysis by Genworth Mortgage Insurance.
"The first-time homebuyer market once again outperformed the broader market, recording their best first nine months in 13 years and showing that the current housing cycle's fundamentals remain strong despite a broader slowdown in activity," said Tian Liu, chief economist, Genworth Mortgage Insurance.
First-time homebuyers accounted for 40% of single-family homes sold and 55% of purchase mortgages originated, both higher than a year ago.
However, the first-time homebuyers market has declined in 19 states and affordability issues mean that new entrants to the housing market are opting for cheaper homes.
New homes between $200,000 and $300,000, where there are more first-time buyers, saw a 15% increase, while those priced between $300,000 and $750,000, where there are more repeat buyers, saw declines ranging from 3 –12%.
The report shows that 202,000 homebuyers used conventional mortgages with private mortgage insurance to finance their first home purchase, up 17% year-over-year. For two consecutive quarters conventional loans with mortgage insurance were the single-largest source of credit for first-time homebuyers. 80% of homebuyers (463,000) used low down payment mortgages to finance their first home purchase.
Homeownership rates for households under 35 years of age increased by 1.2% during the third quarter.