Younger consumers more pessimistic about future finances and affordable homes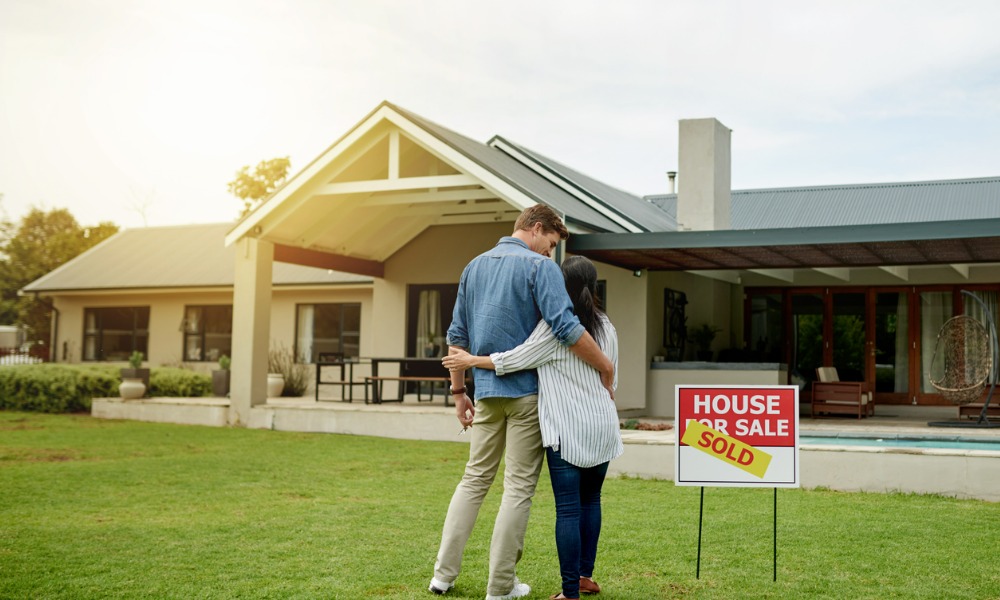 Consumer confidence has fallen to its lowest level in 18 months amid affordability constraints, supply shortages and job concerns, according to Fannie Mae's latest Home Purchase Sentiment Index (HPSI).
The HPSI, which tracks consumers' housing-related intentions and perceptions, fell 2.4 points in January, highlighting worries - particularly among younger consumers – about home-buying and home-selling conditions.
In total, four of the index's six components decreased compared to the previous month after polling a nationally representative sample of 1,006 households.
Read more: The "new normal" – Doug Duncan's mortgage industry outlook
The index revealed that 70% of respondents felt it was a bad time to buy a home, while only 25% - "a record low", according to Fannie Mae - felt that it was a good time to buy.
Although it represents a relatively small 5% drop compared with the previous month, it is a whopping 60% down year over year.
Respondents were also distinctly gloomy about the mortgage rate outlook, with 58% saying they expected rates to increase, versus 4% who believe they'll go down, resulting in a net reduction of 18 percentage points year over year, and a more modest 2% compared with last month.
At the time the survey was conducted, the average rate on a 30-year fixed mortgage was reportedly more than 50 basis points higher than it was the previous month, and a staggering 83 basis points up compared to a year ago.
Year over year, the full index has nose-dived 5.9 points, representing the lowest level since May 2020.
On the flip side, 69% of consumers reported that it was a good time to sell, representing a 23-percentage point increase year-over-year, but a 12% drop compared with December 2021.
Regarding employment, 78% of respondents said they did not fear losing their jobs over the coming year compared with 17% who did, representing a 5% net month-over-month decrease. However, it also reflected a 10% improvement when compared to the mood a year ago.
Read more: 2022 "probably going to be one of the worst years in mortgage banking"
In addition, the net share of those who say their household income is significantly higher than it was 12 months ago increased six percentage points compared with December, underscoring the belief that borrowers have substantial equity available since the COVID pandemic.
A larger percentage of Americans – 4% compared with December - also expected home prices to rise in the coming months.
According to Doug Duncan, Fannie Mae's senior vice president and chief economist, younger consumers were more pessimistic about their financial outlook and their prospects for buying a home this month.
He said: "Younger consumers – more so than other groups – expect home prices to rise even further, and they also reported a greater sense of macroeconomic pessimism.
"Additionally, while the younger respondents are typically the most optimistic about their future finances, this month their sense of optimism around their personal financial situation declined. All of this points back to the current lack of affordable housing stock, as younger generations appear to be feeling it particularly acutely and, absent an uptick in supply, may have their homeownership aspirations delayed.
"On the whole, the latest HPSI results are consistent with our forecast of slowing housing activity in the coming year."
Patrick Stoy, owner-broker of Wilmington-based, MC Mortgage Group, was asked whether the survey's findings reflected his own experience with customers.
He said he felt some clients were taking on too much debt, given their financial constraints. Speaking to MPA, he said: "I've had people in my office that went and got under contract for properties and they're obligating themselves to a $250,000 loan, even though the payment's cheaper than what they're paying in rent.
"It's still a lot of a lot of debt to obligate themselves to, based on their current income being a single income household. It's really almost impossible to buy a property these days, unless you've got multiple sources of income coming into a house."
Fannie Mae's latest survey results also confirm the views of Dr. Robert Dietz, chief economist and senior vice president for economics and housing policy for the National Association of Home Builders (NAHB), who recently warned that a tightening monetary policy and higher interest rates would take a toll on housing affordability and price out younger families from the market.
"At the turn of the millennium, it was about 10% of young adults aged 25 to 34 who lived with their parents. Today that rate is higher than 20% and has doubled in the last two decades," he told MPA, suggesting a lack of housing inventory as one of the reasons.