However, foreclosure starts were down despite ongoing economic challenges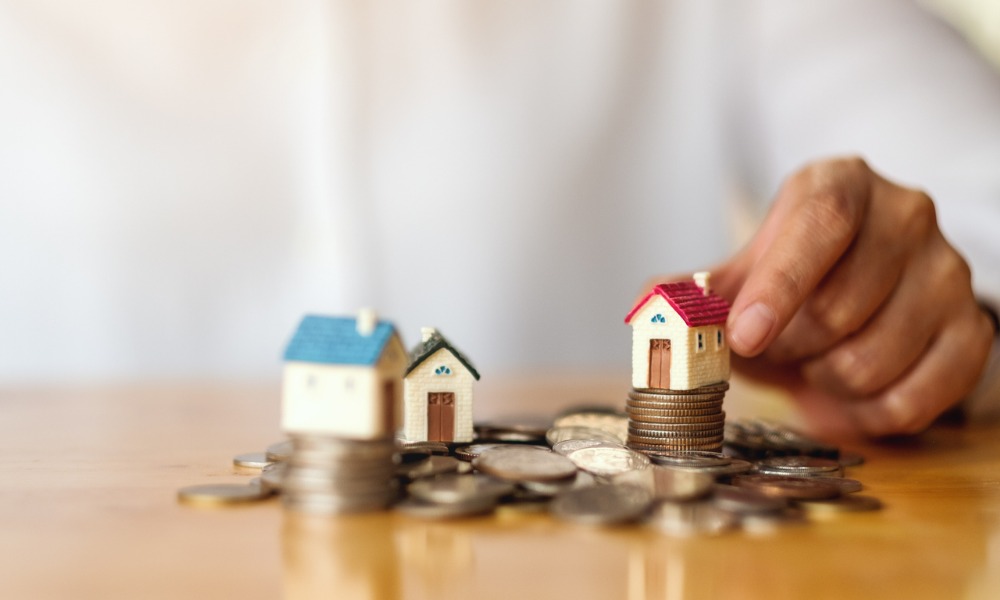 The delinquency rates for loans on residential properties increased at the end of 2022 amid economic headwinds and inflationary pressures, the Mortgage Bankers Association reported Thursday.
Mortgage delinquency rates rose to a seasonally adjusted rate of 3.96% in the fourth quarter, up 51 basis points from the third quarter but still down 69 basis points from a year ago. The share of loans on which foreclosure actions were started in Q4 dropped by one basis point to 0.14%.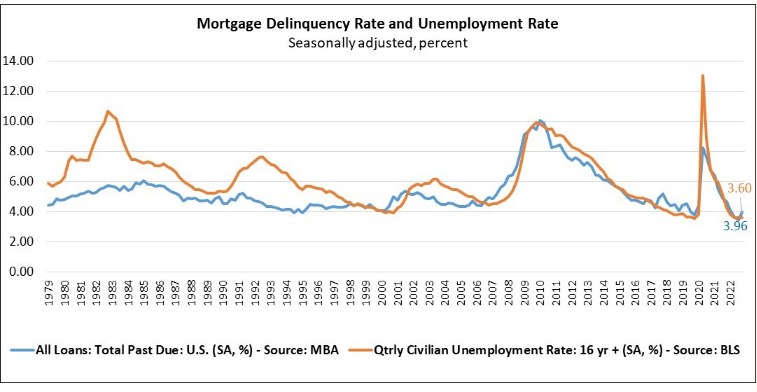 "As expected, the overall national mortgage delinquency rate increased in the fourth quarter of 2022 from its previous quarterly survey low," said Marina Walsh, vice president of industry analysis at MBA. "The weaker economy and ongoing inflationary pressures contributed to the uptick in delinquencies. The delinquency rate – while still low – increased from the previous quarter across all loan types and across all stages of delinquency."
Walsh noted that, for the last 15 years, mortgage delinquencies have tracked very closely with employment conditions. The Bureau of Labor and Statistics' latest report showed 517,000 jobs added in January, with the unemployment rate hovering at 3.4%.
However, despite indicators of a resilient labor market, MBA still expects slower hiring and rising unemployment, with the rate growing to 5.2% by the end of the year. "This will mean further increases in mortgage delinquencies," the trade association said in a statement.
"Notwithstanding the fourth-quarter increase in mortgage delinquencies, the foreclosure starts rate of 0.14% was well below the historical quarterly average of 0.40%," Walsh added. "Many distressed homeowners have loss mitigation options available to them and have accumulated home equity, which can ease financial hardship and avert foreclosure actions."
Want to make your inbox flourish with mortgage-focused news content? Get exclusive interviews, breaking news, industry events in your inbox, and always be the first to know by subscribing to our FREE daily newsletter.