Loan performance remained strong says CoreLogic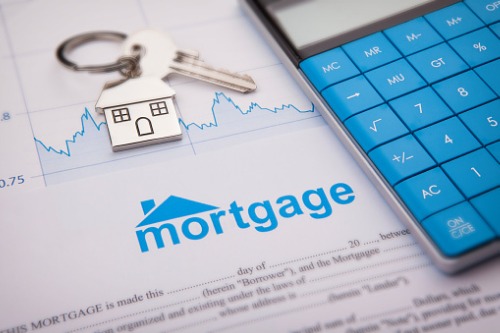 The latest stats on mortgage loan performance show that no states posted an annual increase in overall delinquencies.
The October 2019 Loan Performance Insights Report from CoreLogic shows that 3.7% of mortgages were in some stage of delinquency (30 or more days past due including those in foreclosure), a decrease of 0.4 percentage points from a year earlier.
The foreclosure inventory rate continued at its 20+ year low of the past 11 months at 0.4%, down 0.1 percentage points from October 2018.
The decreases in delinquencies were seen across all main stages:
Early stage (30 to 59 days past due) rate was 1.8% in October 2019, down from 1.9% in October 2018.
60 to 89 days past due rate was 0.6%, down from 0.7% in October 2018.
Serious delinquency rate (90 days or more past due, including loans in foreclosure) was 1.3% in October 2019, down from 1.5% in October 2018. The serious delinquency rate has remained consistent since April 2019.
The share of mortgages that transitioned from current to 30 days past due was 0.7%, unchanged from a year earlier.
"Home price growth builds homeowner equity and reduces the likelihood of a loan entering foreclosure," said Dr. Frank Nothaft, chief economist at CoreLogic. "The national CoreLogic Home Price Index recorded a 3.3% annual rise in values through October 2019, and price growth was the primary driver of the $5,300 average gain in equity reported in the latest CoreLogic Home Equity Report."
Best performing states
North Carolina (down 0.9 percentage points) and Mississippi (down 0.8 percentage points) saw the largest decreases in delinquencies in October 2019 compared to a year earlier while 8 other states saw annual decreases of 0.6 percentage points.
Although no states posted annual increases, several metros did.
Pine Bluff, Arkansas (1.0 percentage points); Dubuque, Iowa (0.2 percentage points) and Rockford, Illinois (0.2 percentage points) saw the largest increases.
There were also increases in serious delinquencies in 14 metros led by Panama City, Florida (0.4 percentage points) and Dubuque, Iowa (0.2 percentage points). The remaining 12 metro areas each logged an annual increase of 0.1 percentage point.
"National foreclosure and serious delinquency rates have remained fixed at record lows for at least the last six months," said Frank Martell, president and CEO of CoreLogic. "However, as markets can be much more volatile at the metro level, both late-stage delinquencies and foreclosures have continued to increase at this level in the Midwest and Southern regions of the country."