Monthly gain for single-family homes while overall sales are still down year-over-year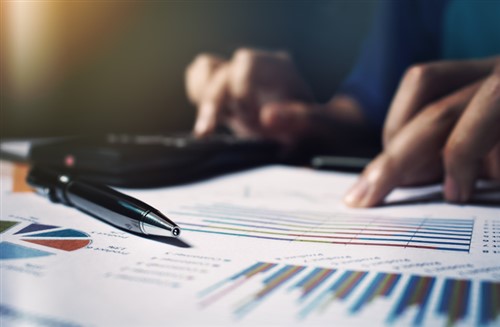 There was renewed interest in single-family homes in California in May as lower mortgage rates helped offset rising prices.
California Association of Realtors reported that closed escrow sales of existing, single-family detached homes in California totaled a seasonally adjusted annualized rate of 406,960 units in May, up 2.6% from April and the highest in 11 months.
However, single-family sales were down 0.6% year-over-year while sales of condos and townhomes were down 1.3% year-over-year. Year-to-date statewide home sales were down 6% in May but that was the smallest in 13 months.
"The lowest interest rates in nearly a year and a half, no doubt, have elevated housing demand as monthly mortgage payments have become more manageable to home buyers in general," said C.A.R. President Jared Martin. "The state's housing market remains soft, however, as home sales continue to lag behind last year's level for more than a year now."
Prices move higher
Meanwhile, the median home price in California in May reached a new record high of $611,190, up 1.4% from $602,920 in April and up 1.7% from $600,860 in May 2018.
"While lower interest rates have spurred buyer demand in recent months, they also have played a role in ongoing price hikes," said C.A.R. Senior Vice President and Chief Economist Leslie Appleton-Young. "Buyers could offer higher prices without hurting their bottom lines and maintain the same level of affordability, as rates remain on a downward trend. With mortgage rates expected to stay low in the upcoming months, home prices may inch up further for another month or two before cooling off."
May 2019 County Sales and Price Activity

(Regional and condo sales data not seasonally adjusted)

May 2019

Median Sold Price of Existing Single-Family Homes

Sales

State/Region/County

May

2019

April

2019

May

2018

Price
MTM%
Chg

Price
YTY%
Chg

Sales
MTM%
Chg

Sales
YTY%
Chg

Calif. Single-family home

$611,190

$602,920

$600,860

1.4%

1.7%

2.6%

-0.6%

Calif. Condo/Townhome

$470,000

$470,000

$465,000

r

0.0%

1.1%

11.2%

-1.3%

Los Angeles Metro Area

$535,000

$536,450

$530,000

-0.3%

0.9%

13.6%

-1.1%

Central Coast

$690,000

$699,450

$695,000

-1.4%

-0.7%

14.4%

-4.2%

Central Valley

$340,000

$330,730

$330,000

2.8%

3.0%

12.7%

-2.7%

Inland Empire

$384,000

$378,240

$360,000

1.5%

6.7%

12.2%

-3.0%

San Francisco Bay Area

$990,000

$988,000

$1,050,000

0.2%

-5.7%

19.4%

0.8%

San Francisco Bay Area

Alameda

$959,000

$940,000

$1,025,000

2.0%

-6.4%

15.1%

2.1%

Contra Costa

$700,355

$679,000

$687,500

3.1%

1.9%

34.2%

7.5%

Marin

$1,400,000

$1,350,000

$1,415,000

3.7%

-1.1%

14.6%

2.1%

Napa

$725,000

$705,000

$702,500

2.8%

3.2%

22.3%

10.6%

San Francisco

$1,697,500

$1,632,500

$1,620,000

4.0%

4.8%

8.3%

-0.8%

San Mateo

$1,766,500

$1,601,000

$1,600,000

10.3%

10.4%

10.2%

-7.1%

Santa Clara

$1,335,000

$1,315,000

$1,400,000

1.5%

-4.6%

15.6%

-7.3%

Solano

$446,000

$435,000

$451,000

2.5%

-1.1%

17.3%

1.4%

Sonoma

$666,000

$645,000

$698,500

3.3%

-4.7%

24.3%

7.7%

Southern California

Los Angeles

$539,480

$544,170

$536,940

-0.9%

0.5%

17.9%

0.1%

Orange

$845,000

$825,000

$838,000

2.4%

0.8%

9.6%

-2.0%

Riverside

$420,000

$423,000

$409,920

r

-0.7%

2.5%

15.7%

1.5%

San Bernardino

$315,000

$305,000

$285,000

3.3%

10.5%

6.1%

-10.6%

San Diego

$650,000

$649,000

$640,000

0.2%

1.6%

7.9%

0.2%

Ventura

$659,500

$650,000

$670,000

1.5%

-1.6%

4.9%

6.7%

Central Coast

Monterey

$639,000

$600,000

$677,000

6.5%

-5.6%

8.0%

-10.7%

San Luis Obispo

$640,000

$650,000

$638,660

-1.5%

0.2%

24.2%

4.1%

Santa Barbara

$696,000

$760,500

$680,000

-8.5%

2.4%

15.7%

2.5%

Santa Cruz

$935,000

$977,750

$865,000

-4.4%

8.1%

4.2%

-18.2%

Central Valley

Fresno

$284,900

$271,250

$279,980

5.0%

1.8%

10.6%

-7.7%

Glenn

$245,000

$241,250

$230,000

1.6%

6.5%

-18.2%

-41.9%

Kern

$252,000

$250,000

$247,750

0.8%

1.7%

0.9%

-12.0%

Kings

$260,000

$240,000

$235,000

8.3%

10.6%

46.8%

8.7%

Madera

$270,000

$271,950

$259,000

-0.7%

4.2%

14.0%

10.2%

Merced

$285,000

$276,000

$262,000

3.3%

8.8%

19.1%

11.7%

Placer

$514,900

$498,500

$499,650

3.3%

3.1%

19.8%

2.4%

Sacramento

$385,000

$385,000

$375,000

0.0%

2.7%

10.7%

-5.7%

San Benito

$600,000

$550,900

$579,900

8.9%

3.5%

-7.5%

-24.6%

San Joaquin

$380,000

$375,000

$367,860

r

1.3%

3.3%

14.5%

1.1%

Stanislaus

$335,000

$319,500

$325,000

4.9%

3.1%

20.0%

7.5%

Tulare

$248,000

$244,950

$234,950

1.2%

5.6%

15.3%

1.4%

Other CA Counties

Amador

NA

NA

$331,500

NA

NA

NA

NA

Butte

$359,000

$360,000

$324,100

-0.3%

10.8%

14.0%

7.8%

Calaveras

$375,000

$340,000

$329,000

10.3%

14.0%

23.0%

-17.7%

Del Norte

$256,850

$216,500

$214,000

18.6%

20.0%

-26.3%

-26.3%

El Dorado

$521,380

$524,000

$552,000

-0.5%

-5.5%

21.5%

-3.7%

Humboldt

$315,000

$305,000

$314,900

3.3%

0.0%

11.4%

12.4%

Lake

$267,000

$262,400

$263,400

1.8%

1.4%

37.3%

0.0%

Lassen

$205,000

$200,950

$215,000

2.0%

-4.7%

45.0%

0.0%

Mariposa

$295,000

$286,500

$320,000

r

3.0%

-7.8%

75.0%

16.7%

Mendocino

$388,500

$418,500

$420,000

-7.2%

-7.5%

40.9%

8.8%

Mono

$564,500

$717,250

$852,500

-21.3%

-33.8%

-62.5%

-40.0%

Nevada

$420,000

$397,000

$404,000

5.8%

4.0%

10.5%

13.2%

Plumas

$350,500

$395,000

$310,000

-11.3%

13.1%

-3.8%

-35.9%

Shasta

$285,000

$275,000

$264,000

3.6%

8.0%

12.5%

9.6%

Siskiyou

$235,000

$208,500

$210,000

12.7%

11.9%

4.5%

-8.0%

Sutter

$319,900

$305,000

$281,000

4.9%

13.8%

7.4%

-20.7%

Tehama

$243,000

$232,500

$197,500

4.5%

23.0%

6.5%

40.0%

Tuolumne

$310,000

$316,000

$300,000

-1.9%

3.3%

1.4%

0.0%

Yolo

$469,500

$419,330

$476,500

12.0%

-1.5%

0.7%

-18.9%

Yuba

$311,000

$268,000

$297,500

16.0%

4.5%

23.0%

7.1%
r = revised
NA = not available