Overvaluation may be as high as $34 billion says a new study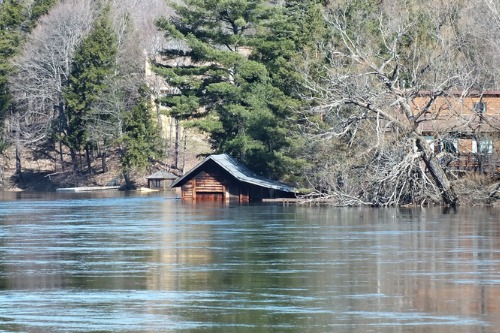 Canadian real estate investors and snowbirds may be tempted to buy south of the border now, as prices are climbing.
But a new study warns that millions of US homes that are built on flood plains are overvalued, adding risk to purchasing in those regions which may not be evident from pricing.
The National Bureau of Economic Research (NBER) says that the combined overvaluation of US$34 billion is based on its conclusion that markets are failing to price in the risk from climate change related issues including flooding.
Due to the typically long-term nature of real estate, the authors of the study warn that the overvaluation of around 3.8 million American homes is likely worsening as risk increases.
Researchers Miyuki Hino of University of North Carolina at Chapel Hill and Marshall Burke of Stanford say their study is the first nationwide look at how flood plain designations impact home values.
They note that "the flood plain often splits houses on the same block or divides one side of the street from another" and they believe that most homebuyers would not be aware of the risk before putting in an offer.
The researchers also concluded that the greater level of due diligence usually applied by buyers of commercial real estate means that these properties are more likely to be priced more appropriately to the risk.
The full study is available from the NBER website.