Household debt is getting worse says new study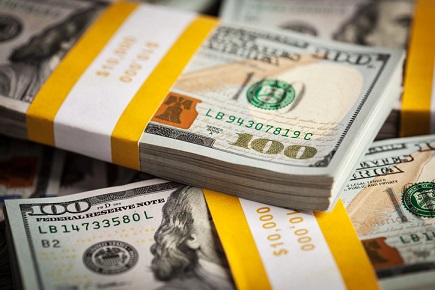 Americans continue to amass more debt with the upward borrowing trend now in its fifth consecutive year.
A new analysis of Federal Reserve data by LendingTree has found that total consumer debt is on course to total $4 trillion by the end of 2018.
The average American owes 26% of their disposable income in non-housing debt, up from 22% in 2010; that's higher than during the credit boom during the last decade.
The big concern is that the borrowing is being driven by credit cards, up 7% annually, while mortgage debt is rising just 2%. Rising credit card balances are generally from spending on consumables and depreciating assets, rather than the (usually) appreciating asset bought with a mortgage.
On a short-term basis, credit card and other consumer debt such as student loans and auto finance, are lower. Non-revolving debt was down $2.9 billion in March – a less than 0.1% drop to $3.824 trillion. Revolving credit, primarily credit card spending, was down by $8.1 billion to $976.6 billion, the second consecutive month of declining balances.
However, the trend is for increasing debt, with annual rises of 5-6% over the last two years.
For now, delinquency rates on credit cards remain low LendingTree says, with data from the Fed showing that on average, consumers reported that they expected there was only a 10.72% chance that they would miss a loan payment in the next three months – the lowest reading since the Fed's Survey of Consumer Expectations survey began in 2013.