Nineteen out of 20 major metro markets report price increases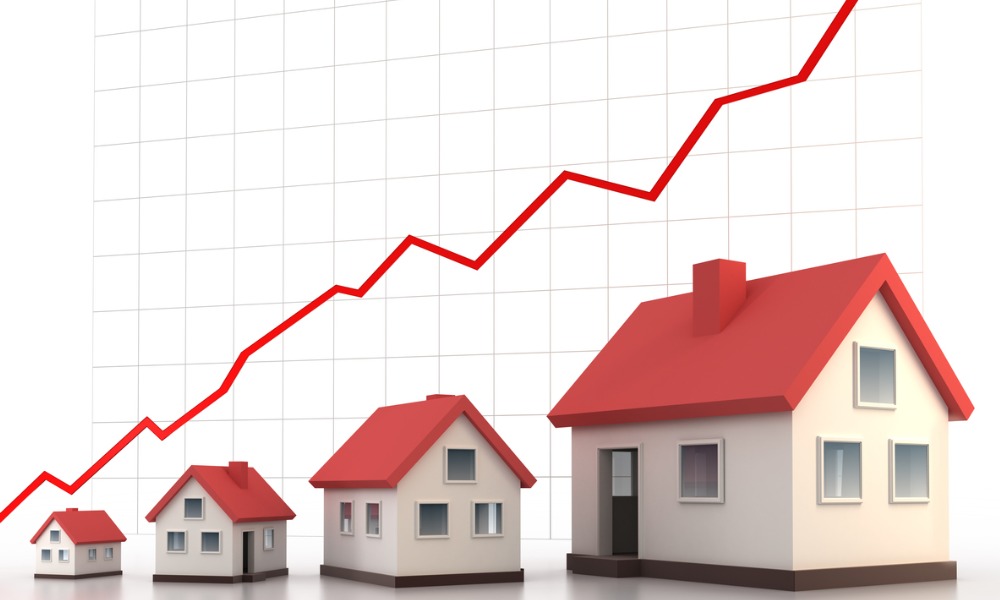 The prices of homes in the US have risen again, continuing an upward trend for the sixth month in a row.
What's happening with US house prices?
According to the data from S&P CoreLogic Case-Shiller, the index measuring the prices of homes in the US by S&P Dow Jones Indices (S&P DJI), there was a 0.6% increase in July from June. The data showed that for the month of July, there were month-over-month price increases from 19 out of the 20 major metro markets.
"US home prices continued to rally in July 2023," said Craig J. Lazzara, managing director at S&P DJI, as quoted in Bloomberg article.
"Our National Composite rose by 0.6% in July, and now stands 1.0% above its year-ago level. Our 10- and 20-city composites each also rose in July 2023, and likewise stand slightly above their July 2022 levels."
In the S&P CoreLogic Case-Shiller US National Home Price NSA Index, which covered all of the nine US census divisions, Chicago (4.4%), Cleveland (4.0%), and New York (3.8%) reported the highest annual gains among 20 cities examined in July. Lazzara said that this repeated the ranking seen in May and June.
Meanwhile, the worst performers were Las Vegas (-7.2%) and Phoenix (-6.6%).
Danielle Hale, Realtor.com's chief economist, said that the current housing supply still outmatches buyer demand, which has resulted in the continued increase in home prices. This was the case even as home purchase costs take up an outsized share of household incomes.
As mortgage rates began to increase towards 7% in mid-July, a lot of homeowners showed reluctance in putting their homes on the market. Realtor.com's data showed that the number of homes that were on sale in August was down by 7.9% compared to the previous year.
The housing market's performance in 2023 vs 2022
The national measure increased to 5.3% on a year-to-year basis. Lazzara noted that this was above the median full calendar year increase in more than 35 years of data S&P DJI had accumulated.
"We have previously noted that home prices peaked in June 2022 and fell through January of 2023, declining by 5.0% in those seven months. The increase in prices that began in January has now erased the earlier decline, so that July represents a new all-time high for the national composite," explained Lazzara.
There was an increase in the annual returns of the US National, 10-city composite, and 20-city composite home price indices (0.9% and 0.1%, respectively). The S&P CoreLogic Case-Shiller US National Home Price NSA Index showed a 1.0% annual increase in July 2023.
"Although the market's gains could be truncated by increases in mortgage rates or by general economic weakness, the breadth and strength of this month's report are consistent with an optimistic view of future results," said Lazzara.
Have something to say about this story? Let us know in the comments below.