What boosted housing starts in November?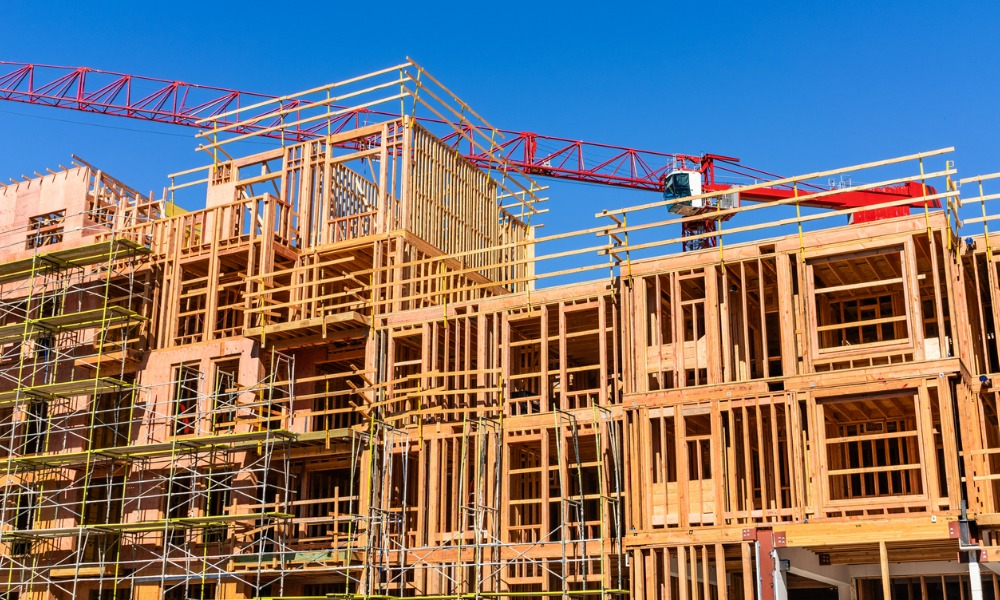 New residential construction took an upward turn in November following a slight decline in the previous month, data from the Census Bureau has revealed.
New home starts increased to a seasonally adjusted annual rate of 1.68 million in November as builders continue to work through supply chain and labor-related issues. The November figure was 11.8% above the revised October rate of 1.50 million and was 8.3% above the November 2020 rate of 1.55 million.
The number of new home completions also rose over the month to 1.28 million – up by 4.1% from October's revised rate of 1.23 million and 3.1% above last year's rate of 1.24 million. However, there was a 0.1% drop in single-family housing completions, which decreased from 911,000 to 910,000 month over month. The November rate for multifamily units was 364,000.
Kelly Mangold, of RCLCO Real Estate Consulting, said that new home sales remain strong, "which reflects market optimism and indicates that as supply chain issues resolve, we are likely to see a similar surge in starts."
Read more: Home sales to hit a new high in 2022 – Realtor.com
Building permits were running at an annualized pace of 1.71 million, up by 3.6% from October (1.65 million permits) and were 0.9% higher than November a year ago (1.70 million). Single-family authorizations posted a 2.7% month-over-month gain to 1.10 million, and multifamily authorizations were at a rate of 560,000 in November.
"Millennials continue to make up the greatest share of home loan applicants, and this sizeable generation represents a significant share of the for-sale market," Mangold said. "Millennials have entered family-formation years in a unique time when remote work is more widely embraced, and they may be looking for additional space for a growing family and a home office. The for-sale market is likely to be more active than a typical holiday buying season, as households continue to look for homes in a competitive market."