Both purchase and refinance activity are increasing says Ellie Mae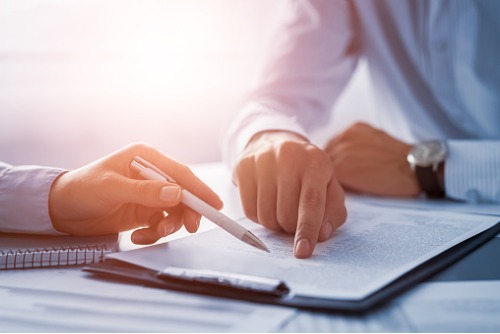 Homebuyers and refinancing homeowners are enjoying the continuing downward trend for mortgage rates.
Figures from Ellie Mae's Origination Insight Report for May show that the 30-year note was 4.52%, down from 4.61% in April and marking the fifth consecutive month of declining rates. And the lower rates are sparking activity.
"As the 30-year note rate declines for yet another month, we are seeing purchase and refinance activity on the rise," said Jonathan Corr, President and CEO of Ellie Mae. "Closing rates remain well over 75% and with the Mortgage Bankers Association reporting solid purchase volume and new inventory on the rise, we could be in for a very robust summer home buying season."
Purchases made up 68% of closed loans in May but the refinance share slipped to 32%.
Refinances taking longer to close
The report reveals that the time to close increased to 42 days for all loans, up from 40 days in April with a substantial jump in the time to close refinances (from 33 days in April to 37 days in May). Time to close purchase loans increased one day from 43 days in April to 44 days in May.
The percentage of Adjustable Rate Mortgages (ARMs) decreased to 6.7%, down from 6.8% in April and closing rates increased to 75.6%, up from 74.8% in April.
MONTHLY ORIGINATION OVERVIEW FOR MAY 2019
May 2019*

Apr. 2019*

6 Months Ago

(Nov. 2018*)

1 Year Ago

(May 2018*)

Closed Loans

Purpose

Refinance

32%

35%

30%

30%

Purchase

68%

65%

70%

70%

Type

FHA

19%

20%

19%

20%

Conventional

66%

66%

65%

66%

VA

10%

10%

10%

10%

Days to Close

All

42

40

46

41

Refinance

37

33

43

37

Purchase

44

43

48

43

Percentage of ARM and Fixed Loan Volume

ARM %

6.7%

6.8%

8.9%

6.6%

30-Year Rate

Average

4.52%

4.61%

5.15%

4.84%
*All references to months should be read as month ended.