Three mortgage tech experts discussed how to choose the right technology for your business and using ROI to understand if your investments are paying off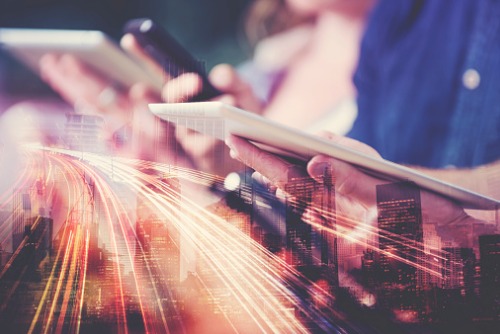 Mortgage technology is expected to be top of mind for many in the industry this year, but with so many options out there, how do you choose what mortgage tech is best suited to your specific situation?
Vetting vendors, understanding the issues that technology should be solving and how to make the biggest return on investment when bringing new technology into the mix are all important factors to consider.
When bringing on software solutions, American Financial Network COO Jonathan Gwin said their guiding principles for choosing the best vendors to partner with came from surveying borrowers.
"The feedback continues to be that there's a lack in communication and understanding and paperwork processing, so we are trying to solve for that," he said during a webinar. They also interview other lenders to get a well-rounded idea of how technologies are working for others.
Gwin added that you can't be afraid to make the wrong decisions, because it's through both success and failure that you develop a platform that works best for your company. At American Financial Network, Gwin said they vet vendors by looking at what the technology promises to do and predicting it's going to change their process.
"We are very cost conscious. We start by looking at the cost, then go into the quality of the product and user experience, and finally host a focus group with loan officers, branch managers and other staff to decide whether it's a good fit," he said.
One of the growing challenges is the expense of having a lot of vendors and the need for technology staff, according to Allen Pollack, VP of product innovation at OpenClose. "Right now, companies are stacking technological solutions like blocks of Lego, and they aren't well integrated," he added. OpenClose is a web-based loan origination software.
Know the definition of loan origination software in this article.
The way over these challenges, according to Pollack, is through flexible systems and good partnerships. "Ultimately in the end, we work for the homeowner. Our goal is to deliver great products and services and partner together to make the American dream happen," said Pollack.
A big thing to consider when implementing new technology is using it to elevate what people are doing, and not just substituting machines for tasks, according to Candor CEO Tom Showalter. Candor is a loan engineering system that uses two AI platform to underwrite loans more quickly and with greater authority.
"One is cost reduction AI which does robotic process automation and assist in complex decisioning, and the next is loan integrity AI where we brought in aerospace technology to figure out how to make a safer loan, reduce the defect rate and use external data sources to do that," said Showalter.
When designing the technology, he said lenders wanted cost reduction without reducing the quality of the loan.
Showalter recommended focusing new technology on solving specific issues, like repositioning labor and eliminating mistakes that get made when making a loan. He added that trusting the technology is another essential part for ROI.
"This is where the partnership aspect becomes so critical. You have to trust the system is there and the data is accurate."
Candor uses blockchain technology to show the whole sequence of steps in the making of each loan, which helps both lenders and the secondary market to have more confidence in the automation. Verified and detailed data can also be used to create new products with confidence, resulting on higher return on investment.
"With a foundation that allows you to innovate in the product world in a way that you couldn't have done before, now we can get to the segments of the market can be served with far better efficiency than before," said Showalter.
These mortgage tech experts all agree that it's one thing to invest in technology, but it's another thing to get your loan officers to use it. Introducing new technology should be as simple as possible, according to Jonathan Gwin, or adoption rates will be low, and the return won't be good. "Even the largest players out there sometimes forget that training and support is often more important than the price," he added.