Talk has been intensifying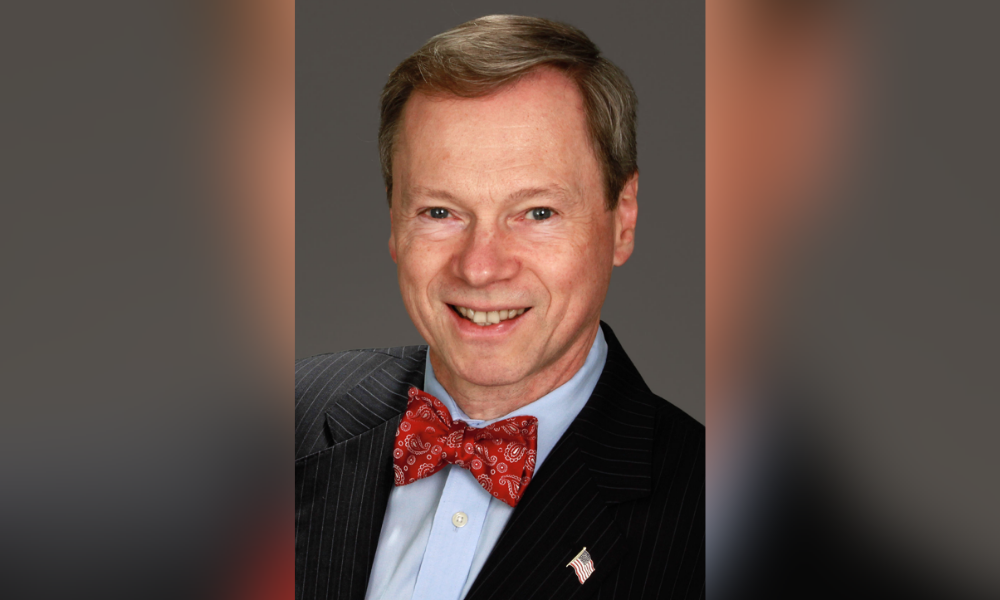 With skyrocketing home values showing no signs of letting up, some are already predicting a real estate crash this year, albeit many are hedging their bets in presenting headlines in the form of a question.
"Will the Housing Market Finally Crash in 2022?" asked GO Banking Rates in late December. "Will the Real Estate Market Crash in 2022?" asked Motley Fool last week in a nearly identical headline. The New Times of San Luis Obispo, California, offered the more genteel "When is the real estate market going to crash?" in its Jan. 6 headline.
Others are more gung-ho, dismissing the question mark unceremoniously like an interloper encroaching on a homeowner's property without permission. "Housing Market Crash, Prices to Tank Sooner Than Expected," a Dec. 29, 2021, Insider headline screamed unabashedly.
As an antidote to ensuing confusion, one turns, then, to Frank Nothaft (pictured), the chief economist at CoreLogic, who offers more measured musings of what might lie ahead. In the latest CoreLogic Home Price Index, home value appreciation rose by an astounding 18% in November when compared to the previous year's comparable data.
Calmly, and without question-mark-induced equivocation, Nothaft dispassionately details dynamics that have prompted some to envision balloon-bursting scenarios ahead.
"We continue to have near record low mortgage rates and, at the same time, a scarcity of inventory on the market," he told Mortgage Professional America in a telephone interview. "So, with record level mortgage rates, that helps to drive demand to drive homes, and yet we have a shortage of inventory offered for sales on the marketplace," he continued. "So, between the two forces – rising demand and declining supply – that's what's been driving home prices up. Home prices have been rising at a double-digit rate for a number of months now, and we continue to see that in our latest data for the month of December."
Such dynamics are a Catch-22, enabling established homeowners to take equity from homes for a variety of uses but further eroding affordability for first-time homebuyers. Ultimately, government intervention will be needed to quell the fire, with increased rates on the horizon for this year.
But hold off on talk of a crash for now. Despite his own amazement of current upward value trends, he won't go so far as to predict a crash in favor of envisioning a "slowdown," he said. The economist suggested he's further comforted by mulled steps from the Federal Reserve System to curb current trends.
"I don't believe it can continue at this pace, and that's our forecast," he said. "We're expressing a slowdown in home price growth…and that forecast hinges on this erosion of buyer affordability. That erosion of affordability comes in the form of higher home prices and higher mortgage rates. I don't know for a fact that mortgage rates will go higher, but that is what we are expecting.
"Especially with the Fed Reserve's announcement last month that they plan to pull back to some degree on their very accommodating monetary policy. What in the world does that mean? That means they have announced they will be scaling back their purchases of mortgage-backed securities and long-term treasury notes and bonds in the marketplace back to a position of zero-net purchases by the end of March. Secondly, from a survey of FOMC [Federal Open Market Committee] members, there's an indication that a majority of the FOMC believes there should be three rate increases the Fed Funds target during 2022. So, three increases of 25 basis points each would be a 75-basis-point increase in short-term interest rates. So in between those announcements by the Feds to taper its acquisition of mortgage-backed securities and long-term Treasuries, and that's likely the Fed funds target will go up in 2022, it seems very likely we will see higher mortgage rates. That should work to moderate some of the homebuying demand for the year over the next several months as well."
So maybe we should bring talk of a real estate crash down some notches? However, this isn't to say that even a veteran economist such as Nothaft can't express astonishment at current trends, even while eschewing talk of a crash.
"We've had, as you know, a very large increase in home prices – 18% in one year," he said. "It's the largest 12-month increase in home prices in our national index that we have measured in the CoreLogic Home Price Index."
Still, let's hope for a "slowdown" instead of a crash. For once, let's hope things end with a whimper rather than a bang.