Vendorly is using their vendor oversight technology to help lenders deal with the administrative burden of vetting and approving new broker partners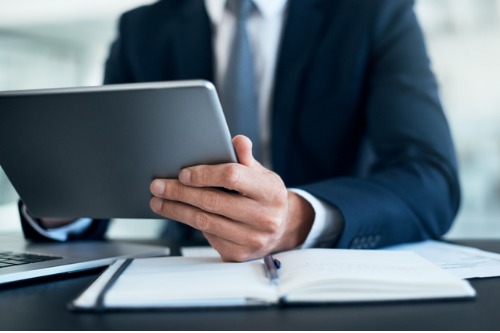 With an influx of new brokerages and originators in today's market, lenders are facing an overwhelming amount of administrative tasks when handling broker applications.
"With so many third parties having access to consumer information, it's becoming increasingly important to really validate who you are working with. It only takes one bad apple to cause reputational risk fall out," said Steve Greenfield, director of operations at Vendorly.
Vendorly, traditionally a vendor oversight platform, is now using their technology to help lenders streamline their broker vetting process, as well as keep information on their broker partners all in one place. Traditionally, lenders may use a spreadsheet, hardcopy filing cabinets and it can be very disjointed and burdened with a lot of inefficiencies.
"We essentially bring the broker into the system, have them complete a broker package that every lender can customize to their requirements, and essentially be a conduit for the flow of information between lender and broker," said Greenfield.
There's a lot of opportunity for the broker community to really flourish right now, according to Greenfield. "You see a lot of lenders talk about their wholesale channel blooming and establishing strong relationships with brokers, but they need to implement a risk management process to really scrub who the right partners are," he added.
Greenfield has over 20 years of experience in the mortgage banking industry and is a certified mortgage banker with the Mortgage Bankers' Association. After managing vendors for many top tier lenders in the past, Greenfield said he's really proud to introduce this technology to help ease the process for lenders and brokers in the industry.
For the lender, the program aims to create a single source of information and a repository for all due diligence systems required for them to feel comfortable doing business with the broker community.
"Think of it almost like an electronic filing cabinet with all the information stored in one place and allowing Vendorly to actually do a lot of that research for them because it is admin heavy on that side. Lenders can now rely on the automation and the background checks that we can provide for them by leveraging the Vendorly system."
Adapting technology in some way is becoming vital to anyone in the mortgage space. By increasing efficiency and streamlining internal processes, technology helps even the playing field by allowing any broker to act as a much larger organization and compete with national lenders and big banks, Greenfield explained. Usually, when researching a broker or vendor partner, it requires visiting multiple sites to get information into the system.
"Vendorly incorporates a number of APIs that brings information together from multiple sources all at once, so it gives lenders a much more holistic approach into making that risk-based decision of which broker they really want to partner with," said Greenfield.
Each lender will have their own requirements and standards when it comes to vetting who they'd like to work with, according to Greenfield, but it's less about the standards to attain, and more about the efficiencies that Vendorly will lend to.
"Time is money. Lenders want to vet these brokers and vendors, bring them on into their system as an approved partner, and this can ultimately result in volume for the lender. It's all about how quickly and accurately they can vet and then build those relationships."
Third party risk isn't going anywhere anytime soon, according to Greenfield. He expects the current environment will continue to allow brokers to really flourish and networks to continue to grow, which only increases the importance of bring diligent in the vetting process.