A new report by Altisource shows more originators are convinced technology could help in battling growing expenses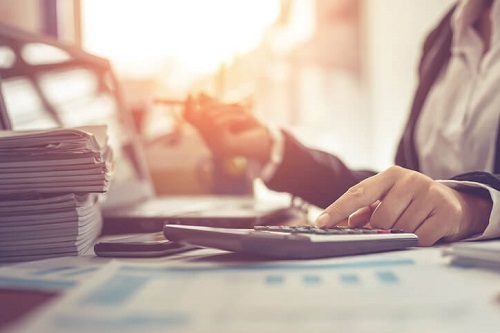 One of the biggest concerns plaguing originators today continues to be the rising cost of loan production.
Nine out of 10 originators are worried about an increase in loan production expenses and a drop in volume, according to a newly released report by Altisource. That's up 12% from 2018, where 78% originators reported concerns of escalating costs. The annual report on the State of Originations Industry highlights results from over 200 professionals in the mortgage originations business conducted last year.
In efforts to offset costs, almost one-quarter of originators surveyed said they are adding automation to their process. Vendor consolidation was also cited by 24% of respondents as a top step taken to adjust expenses. Outsourcing (20%), Consolidating staff (17%) and Capping diversity loan offerings (16%) were also listed as ways to cut down costs.
"More than at any other time in our industry's history, originators are outsourcing core services with their trusted partners to improve quality and reduce total cost of loan production," the report stated.
Over 40% of originators see increasing outsourcing for core services like loan manufacturing and operation processing as a way to become more efficient in today's low volume market. Using outsourcing to take a dedicated portion of lender volume can allow an originator to focus on closing more loans rather than a high turnover cycle that's common in the mortgage business.
With employee, facility and compliance related expenses on the rise, originators who aren't leveraging AI, automations and third-party strategies may be left scrambling to catch up.
The fact of the matter is consumer demand and behavior are changing in today's mortgage economy. Fintech's presence in the mortgage industry is increasing rapidly and consumers of all ages and backgrounds want point-and-click solutions, whether it's to book flights, make a dinner reservation, or apply for a mortgage, said Ben Hall, vice president, product at Altisource.
"The level of effort and time taken to complete a transaction has a significant impact on customer satisfaction and retention," he added.
On top of that, Hall said renting is becoming increasingly popular as a lifestyle choice versus something that's budget influenced.
"Millennials may rent, yet still invest in real estate portfolios or take a percentage of interest in a real estate investment entity," he said. Private lenders have been supporting this movement and will continue to do so, Hall noted, as this model allows people to benefit from real estate but without the restrictions of traditional home ownership.
Much like the consumer, loan originators are also looking for a streamlined, efficient way to do their job. AI and machine learning are driving new technology adoption in the mortgage industry in two important areas, according to the report: point-of-sale (POS) solutions and back-office workflow.
More originators (39%) also believe that technology and other digital services will reduce the need for staff. That's compared to 30% in 2018. It's no surprise artificial intelligence (AI) is top of mind throughout the industry. In fact, the report states that 22% originators believe it's the most important factor in differentiating their organization in a competitive mortgage market.
"If originators can spend less time plugging in the loan application and supporting that loan through processing and underwriting, then they are able to spend more time with their customers and dedicate their resources and energy to the top of the funnel," said Hall.
Looking ahead, 1 in 3 loan officers believe that the future of loan operating systems with new POS technology, integrations and rapid development will be replaced with new automation. Over the next two to three years, originators are predicting that big banks are going to make a comeback, retake market share and eliminate some of the smaller lenders. Most originators (82%) also believe private money will be back in the market.
Close to 80% of originators also plan to outsource more to third-party vendors to better deal with market fluctuation over the next few years.
"The bottom line is leveraging outsourcing solutions and deploying technology strategies can accelerate top of the funnel capture rate, lower costs, reduce regulatory risks and improve the overall customer experience."