Still, home sale activity is far from what it was a year ago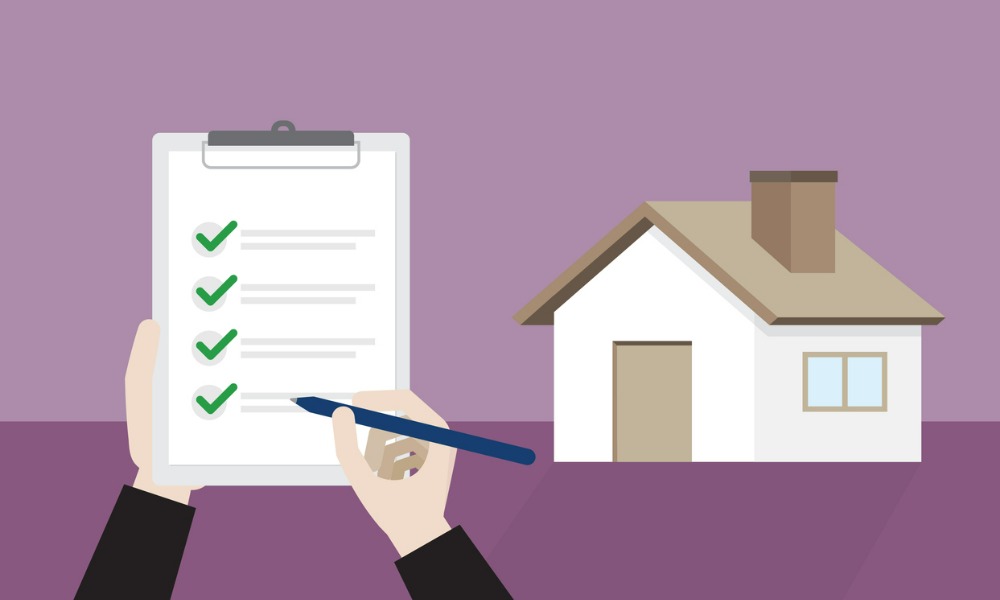 The latest numbers from RE/MAX put an end to months-long streaks of dwindling home sales and home price declines. Despite these results, home sales are still down by almost 25% year over year, while the median sale price for February remains 1.3% lower than it was a year ago.
The RE/MAX national housing report for February 2023 revealed a 16.8% increase in home sales compared to January this year – the largest monthly increase in close to a year and the first increase in home sales after five consecutive months of recorded declines that began in September of last year.
Still, home sales were down 24.4% year over year, RE/MAX reported.
The median home sales price – recorded at $385,000 in January 2023 – increased by 0.6% in February. The uptick was likewise the first positive movement in sales price data since sales prices peaked at a median of $426,000 last June 2022 and declined for seven months straight since then. Despite the slight monthly increase, the median home sales price in February this year was 1.3% lower than it was last year at $390,000.
This marked the first annual drop in home sale prices since January 2012, RE/MAX said.
The monthly supply of homes for sale in February 2023 was down by 7.5% from January but increased year-over-year for the 10th consecutive month, with the inventory in the report's 50 metro areas 55% higher than a year ago. Homes generally sold for 2% less than the asking price in February, compared to January when they sold for 3% less than the asking price.
The five markets with the biggest yearly increase in housing inventory were: Raleigh, North Carolina, Dallas, Texas, Salt Lake City, Utah, San Antonio, Texas, and Coeur d'Alene, Idaho.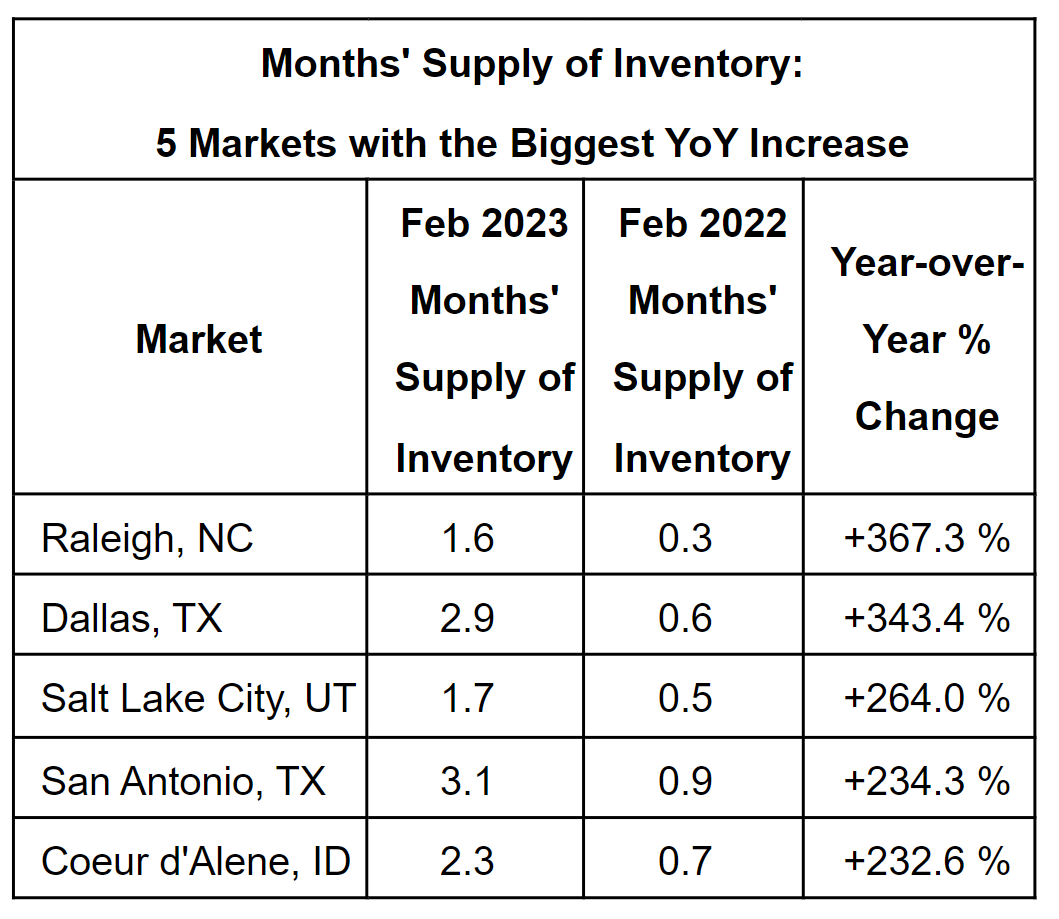 Homes remained on the market for an average of 45 days in February. This represented a three-day decrease from January, although this was still two weeks longer than the average number of days home stayed on market in February 2022.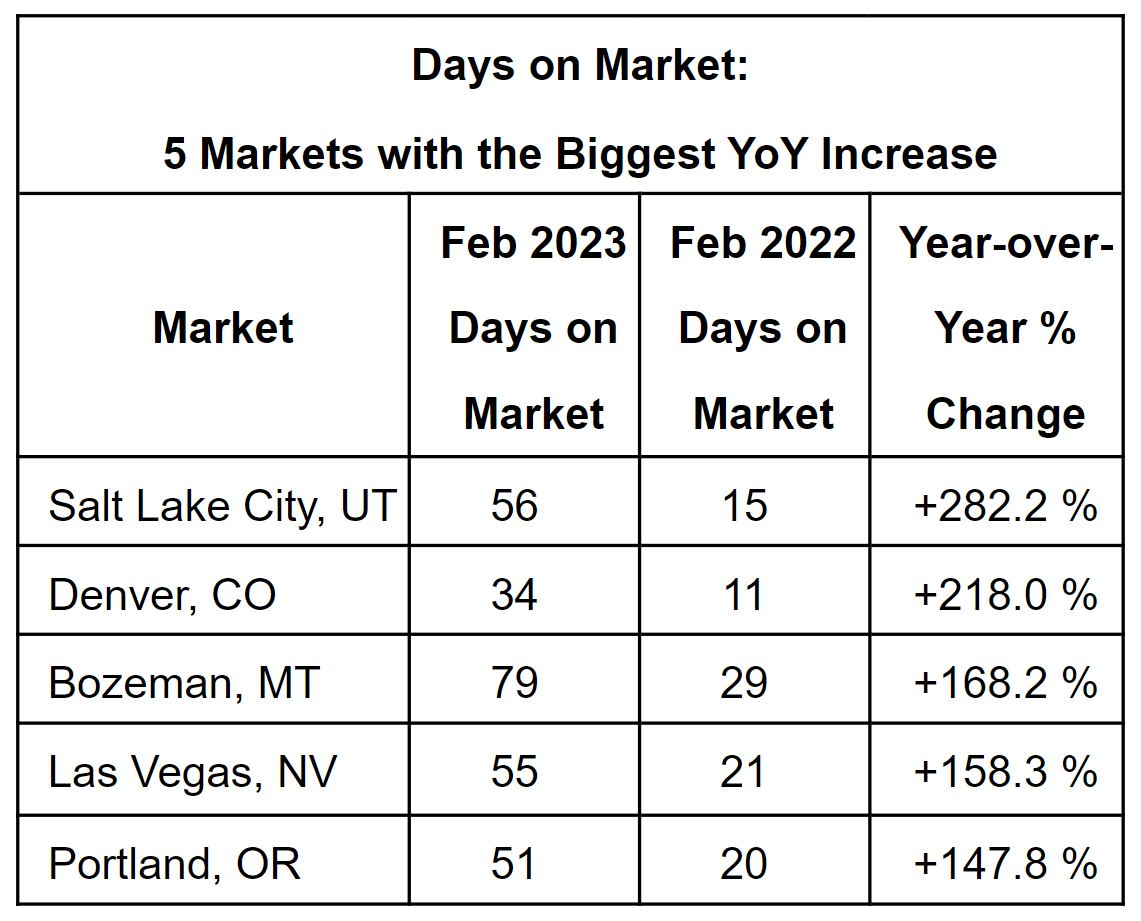 "Prices have steadied and demand is strong, but the lack of available, affordable homes remains a challenge," said RE/MAX president and CEO Nick Bailey. "Mortgage rates are top of mind for many buyers, and as they move up or down, sales activity should generally follow suit. That's a big factor to watch as we move into the spring."
What are your thoughts on the latest RE/MAX national housing report? Let us know in the comments below.