Writing, podcasting and sharing content can boost your reputation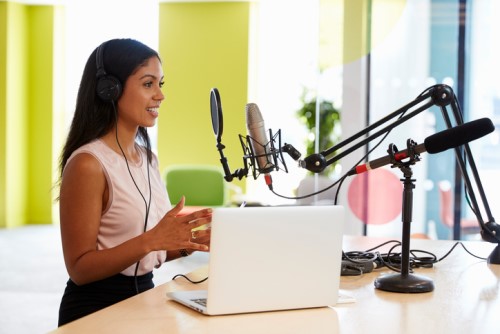 Personal branding is supposed to make you stand out from the crowd, but are you doing everything you can to create a truly unique identity? Many professionals focus on designing an appealing, relatable image across their company content – websites, social media accounts, logos, letterhead, business cards, flyers and other marketing materials. That's just the first step. To take your personal brand to the next level, explore a variety of platforms and mediums.
"You have to get smart about building your business," said Ginger Bell, education specialist with Go2training.com. "By building your brand, you are building who you are. How do you see yourself? That's what you want to convey."
When Bell wrote her first book, Success Today, she branded herself as a bestselling author and soon hit #14 on Amazon's list of Direct Marketing titles. Bell said it all comes down to finding different ways to get your name out there and reach people.
Here are some options:
Write articles: If you're not a natural wordsmith, hire a ghost writer. Every article you publish will boost your reputation, even when the readership doesn't exactly match your target audience. To get started, pitch content to local blogs or launch your own. Property managers also look for fun stories they can print in their newsletters. And be sure to post your work on all your social media platforms – it's easy, free advertising.
Share articles: Every morning, Bell shares five articles from a variety of publications on LinkedIn, with topics ranging from mortgage rates to mentorship. Finding good stories only takes a few minutes, and it brings repeat viewers to your page. Bell's take-away message: if you can't write, share.
Start a podcast: Podcasting is a great way to promote yourself as an expert, and you don't have to create all the content. Instead, you can chat with realtors, brokers and other pros. All you need is a list of interesting interview questions.
Get quoted: Local newspapers, magazines, radio shows and TV stations are often looking for mortgage professionals to comment for industry stories. It's easier to become a go-to source in a small community, but top talent will get noticed anywhere.
Related stories:
Tips to keep your digital marketing strategy fresh
Take control of your online reputation