Twitter, Facebook and Instagram each require unique strategies to build the strongest brand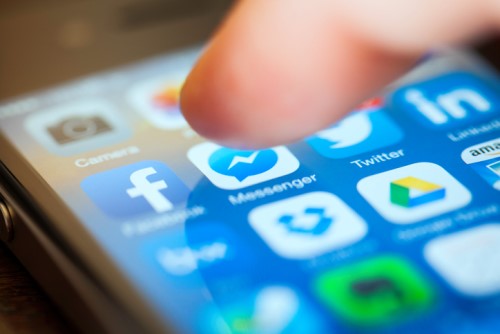 Don't know a Snapchat from a tweet? You're not alone. The social media landscape is constantly evolving, and it shows no signs of slowing down. Fortunately, there are a few simple, concrete strategizes to optimize your online presence, connect with more customers and build a strong brand.
Siera Smith, vice president of operations at WebMax, a digital solutions and software development company focused on the mortgage and real estate industries, shared these top tips.
Strategy 1: Know your company's voice
Every business has a story that makes it distinctive. What's yours? Finding this story will help you craft a social media persona that humanizes your business, adds flavor to your posts and unites your brand identity. The goal is to be personal – customers don't want to feel like they are communicating with robots – but not too personal. To get started, brainstorm a few adjectives that describe your company; for example, lively, active, prestigious, respected. You can also consider some simple questions like, "Why do our customers love us?" "Who are our competitors?"
Strategy 2: Define social media success
Thanks to Google Analytics, it's relatively easy to measure your social media's impact. You can look at a variety of metrics like number of followers, engagement and social media traffic to your website. To build your audience, pick one or two platforms and become an expert on them, rather than attempt to tackle everything. When it comes to social media, quality trumps quantity.
Strategy 3: Optimize your profile
Remember the mantra, "Personal but not too personal." Your family might love that photo of you on the beach in Cancun, but it's too casual for company social media. Instead, go with your standard professional headshot. Also be sure to completely fill out your profile using strong keywords that describe your specialty, whether that's jumbo loans or condos. And finally, pick the shortest URLs you can, such as www.facebook.com/yourbusiness.
Strategy 4: Create a plan for your posts
Every social media platform is unique, with pros and cons that require slightly different approaches. Here's a quick, introduction to the top sites:
Twitter: Tweets have a short shelf life, so this one requires the most activity. The top Twitter accounts post 5 to 15 tweets per day, with the weekday lunch hour the most popular time to post. Overall, Thursdays are optimal for posting during the weekday, while Sunday is tops for retweets. Make sure you consistently communicate in your company's voice (lively, active, etc.) and use plenty of hashtags, so searchers can find your content.

Facebook: One post a day is fine for Facebook. Posting skyrockets on the weekends, and, like Twitter, Sunday evenings have the most engagement. Facebook lends itself well to an even mix of personal and business content.

Instagram: One or two posts per day is best for this photo-sharing platform and, making it simple, you can upload content any time. Instagram is always a go. Hashtags are also important here, though you can get by with fewer than you'd use on Twitter.

Blogging: The most effective time to blog is from 9 p.m. to midnight EST. Saturday is the most popular day to share blog content.
Strategy 5: Think before you post
Finally, be sure to comply with your company's social media policies. Plenty of people have damaged their reputations in an instant by posting controversial or upsetting comments.