Seasoned mortgage duo will oversee the new branches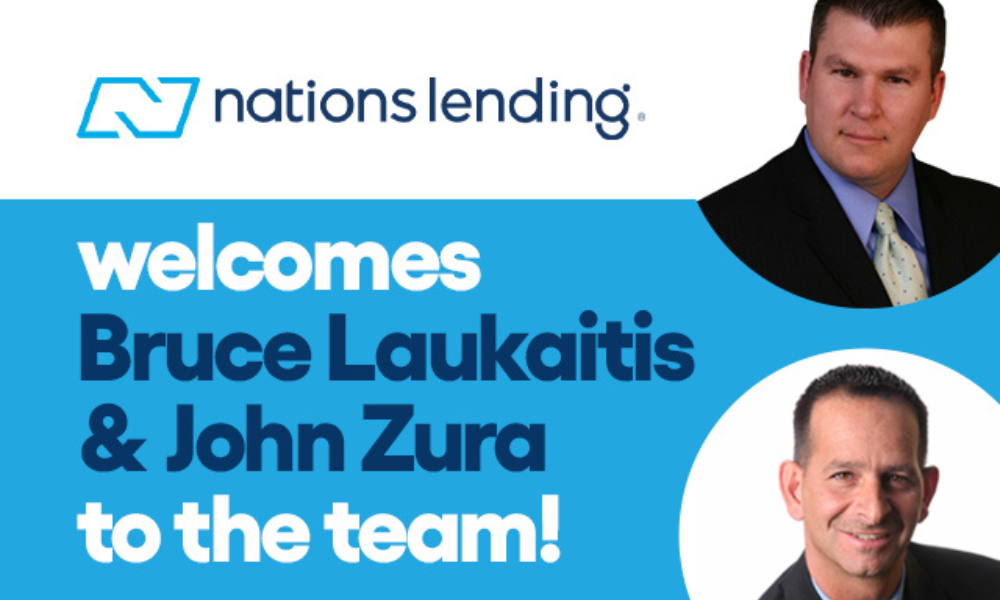 Nations Lending has brought on two branch managers to spearhead its new locations in New Jersey.
Mortgage industry veterans Bruce Laukaitis and John Zura have joined the company's newly opened branches in Sparta and Toms River, NJ.
Tim Dowling, vice president and regional manager, commented: "We are excited to welcome Bruce Laukaitis and John Zura to Nations Lending. With their knowledge and dedication, they are ideal leaders for our presence in the Northeast region."
Laukaitis, overseeing the Sparta location, brings over two decades of experience in mortgage lending. He most recently served as branch manager and senior vice president of Nationwide Mortgage Bankers' reverse mortgage division. Prior to that, he held various managerial roles at Residential Home Funding, ICG, and Ameriquest Mortgage.
Read next: Managing loans from state to state
Heading the Toms River branch is Zura, who also has more than 20 years of experience in residential lending. Zura joined Nations Lending from RealFi Home Funding, where he was a branch manager. His mortgage career includes time spent at Wells Fargo Home Mortgage, Residential Home Funding, Proficio Mortgage Ventures, and more.
"The branch platform provides a better environment for my team to achieve greater success. Despite being a large company, it maintains a welcoming small-town vibe," Laukaitis said in Nation's release.
Stay updated with the freshest mortgage news. Get exclusive interviews, breaking news, and industry events in your inbox, and always be the first to know by subscribing to our FREE daily newsletter.