Executives bolster the company's C-suite line-up and board of directors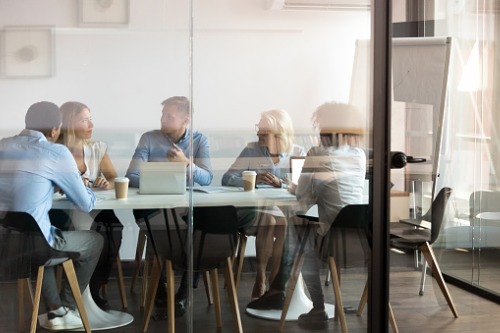 LendingHome has announced three new appointments as it seeks to leverage artificial intelligence to boost its lending operations.
Bruce Schuman has been appointed chief financial officer, overseeing all finance operations. Before joining LendingHome, he served as chief financial officer at Intel Capital, the venture capital arm of chipmaker Intel.
It has also named Cherie Yu as a chief marketing officer and added Roberta Sydney to its board of directors. Yu previously headed the local marketing team at Lyft and Google. Meanwhile, Sydney is the founder and CEO of Sydney Associates, a real estate firm headquartered in Boston.
"All three of these talented leaders know firsthand the disruptive impacts that ground-breaking technology, high-volume data and imaginative thinking can have on legacy industries," said LendingHome CEO Michael Bourque. "They learned it at Intel and Google or from spending decades in real estate creating value. This kind of knowledge and ability is essential for LendingHome, which relies on leveraging artificial intelligence and massive amounts of data to help real estate investors unlock value in aged homes."
Read more: LendingHome secures $75M in funding round
"Throughout my career, I've had the privilege to see firsthand the power of technology to improve people's lives," Schuman said. "I am thrilled to join the LendingHome team, which is truly transforming real estate lending, one of the most important market segments in the United States."
"It's inspiring to see how LendingHome is bringing a data-driven approach to help real estate investors unlock the true value of America's aged housing stock and create homes for more families during this housing shortage," Yu said.
"I'm looking forward to advising LendingHome," Sydney said. "This is an excellent opportunity to draw on my experience running a mortgage company, founding and operating a real estate development and management firm, and mentoring other fintech and proptech startups. I believe in the products and people at LendingHome, and I'm excited to work with the team."