Industry veteran brings over 35 years of experience as divisional manager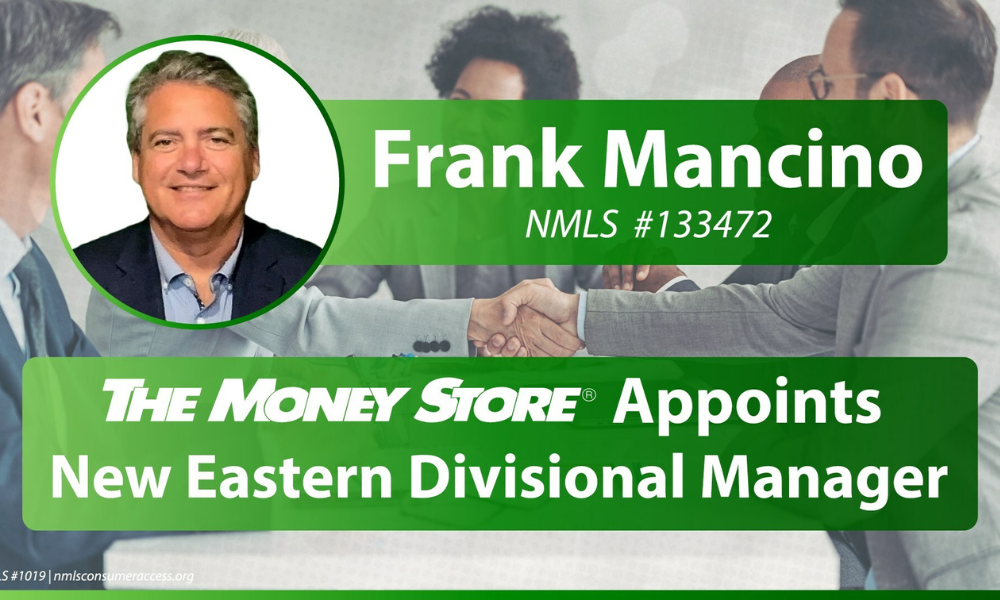 The Money Store has hired seasoned loan officer Frank Mancino (pictured) as vice president of sales for its Eastern division.
Mancino joined The Money Store after nearly 18 years as regional vice president and branch manager at Finance of America Mortgage, which shut down in September 2022. The 35-year industry veteran has also held various mortgage roles at Countrywide Mortgage, Chase home finance, and GMAC Mortgage.
Following the closure, Mancino and his team were on the lookout for a new opportunity and found The Money Store to be the perfect fit.
"Mancino brought his team to The Money Store because he was looking for a company that's privately held, financially solvent, has low corporate overhead, servicing retention, is nimble and has room to grow," the New Jersey-based lender said in a statement. "The Money Store offers all that and more. As a result, Mancino and his team will have access to fantastic rates, direct underwriting to agency guides, great marketing and tools to help their referral sources grow their business.
"I'm excited to join an organization celebrating its 50th year in business," Mancino said. "I look forward to working with the amazing team at the Money Store to expand the East Coast brand and meet the current market challenges with a proven winner. The Money Store has made strategic moves to be well-positioned for the future, and I look forward to adding my contribution to this company's continued growth and success."
Want to stay up to date with the latest industry moves? Get well-curated articles in your inbox and always be the first to know by subscribing to our FREE daily newsletter.