Tip 1: Organize, organize, organize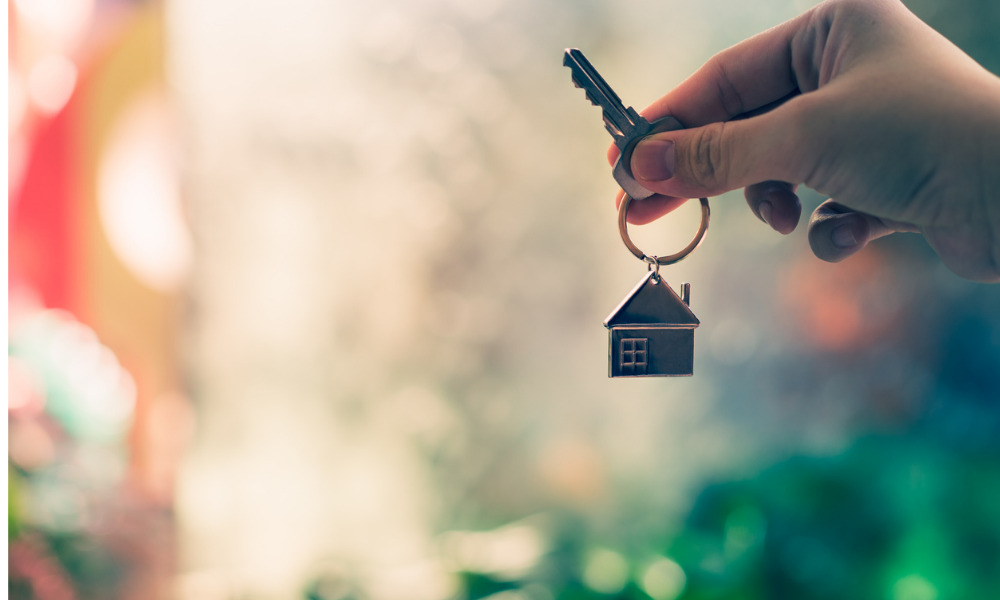 Selling your home can be a process that comes with numerous headaches, especially if you don't want to spend too much time on the market. The good news is that not only are there various strategies to choose from, but there are also multiple common-sense approaches that you can take. Here are six effective tips to sell your house fast.
Make your home's interior appealable to buyers
One of the most effective ways to sell your house fast is to make your home's interior appealing to buyers. Cleaning and decluttering your home, for instance, is also a very easy way to appeal to the largest amount of potential buyers as possible. Here are a few simple ways to make your house more appealing:
- Organize, organize, organize—especially the closets. The reason this is so effective is that potential buyers are usually interested in storage space (a recent survey found it is extremely important to 64% of people), so you can be sure they will look in storage areas, closets, and pantries. For this reason, it is best not to simply throw everything you own into these spaces to make the rest of the house appear more organized. Instead, leave just enough open space to show the buyer how much storage space your home has.
- Procure a storage unit so that you can pack away large furnishings that make your rooms appear too small, messy, or crowded or simply to store away any extra belongings.
- Store away any family photos, religious items, keepsakes and any other personal belongings that may distract prospective buyers and keep them from imagining themselves living on the property.
- Deep clean the entire house, including bathroom tile, carpets, baseboards, and kitchen cabinets. If you are working on a tight timeframe, it would be worthwhile to enlist the help of professional cleaners.
Stage a "curb appeal"
The interior of your home is not the only area that will attract prospective buyers—it benefits every seller to spruce up their property's exterior as well, regardless of timeline. This is where "curb appeal" comes in.
Because your property's exterior is the first impression prospective buyers will get, it is crucial that it appears well-maintained, tidy, and welcoming. Creating curb appeal oftentimes can be completed in a weekend. If, however, you are on a time crunch, or your property simply needs more work, it would be worthwhile to hire a professional landscaper.
Different ways that you can create curb appeal are as follows: clear paths and walkways; trim overgrown tree branches, hedges, and shrubs; clean doorknobs and windows; plant flowers; paint the front door; sweep away cobwebs and debris, especially in and around the front porch; and replace broken mailboxes or lights.
Choose a selling strategy
There are typically two conventional selling strategies to consider when you are deciding how to list your property. The first is called for sale by owner, or FSBO, and the second is using a real estate agent. There are, however, alternatives. Here the different selling strategies you can choose from.
Sell FSBO. If you go with FSBO, you save on the commission (usually 3% for your own agent, though you still need to pay 3% to the buyer's agent). On the other hand, however, you will have to be able to negotiate like a professional on escrow timelines, as well as juggle paperwork and consult an attorney to ensure everything is filled out properly.
Hire an agent. If you go with an agent, they will have the expertise to sell your property quickly, as well as streamline negotiations, signing and closing, and contract prep work. Going this route will also mean that you must pay that added 3% commission.
Sell to a developer. Selling to a developer is generally only an option if your property is on a large lot or is a teardown.
Sell at an auction. If you sell at an auction, your home will likely go for less than on the local market, although it might mean you sell quickly.
Do not overprice
If you overprice, your home will likely be on the market for a longer period of time and you will also likely end up selling at a lower price regardless. If you price your home competitively, on the other hand, you can really speed up the process. When it comes to pricing, you could even price your property lower than similar properties in the area in order to ignite interest and start a bidding war.
Choose a cash buyer
A cash buyer is a good way to speed up the closing process, regardless of whether you are selling your home on your own (FSBO) or using a listing agent. In this scenario, you can avoid headaches that come with how long the mortgage underwriting will take or whether the buyer's financing will come through. By removing buyer financing from the equation, you dramatically drop the time it usually would take to close your home sale. We're talking as little as two weeks with a cash-in-hand offer versus nearly two months on average.
Be accommodating to your prospective buyers
Hold an open house. One way to sell your property quickly is a weekend open house, i.e., on days when prospective buyers are actually likely to have the time. Fresh flowers, a clean home, treats, and flyers all go a long way.
Private showings. People who request private showings may be returning after an open house or could even be seeing your home for the first time. In either case, it is important to keep your home tour-ready 24 hours per day, seven days per week—to ensure you are accommodating any time a prospective buyer makes a request.