Personal branding is the theme of the group's inaugural meeting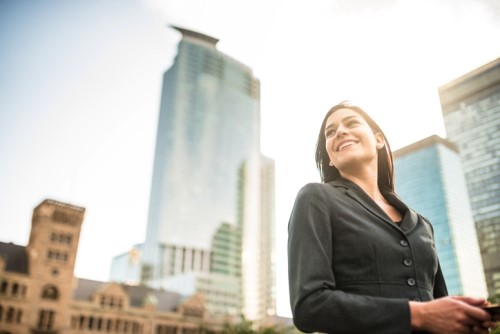 The first national conference of the Association on Independent Mortgage Experts (AIME) was kick-started by a gathering of the AIME Women's Affinity Group. The group was created in order for female independent mortgage professionals to collaborate, support, seek and provide inspiration, and unite to make a positive impact on the industry. At the event, executive sponsor Laura Brandao, president of American Financial Resources, said that she is committed to growing a group that will bring value to all female independent brokers.
"The AIME Women's Affinity Group has given us an opportunity for all of us to shine. This light will grow as we come together as a group," she said. "It's been proven that almost every attribute of your potential, from intelligence to creativity to leadership to personality and engagement is interconnected with others. To truly thrive we need to stop trying to be faster alone and work together for bigger potential because successes can only truly be achieved in a cycle with others."
Brandao said that there were four steps to reaching your true potential. The first step is to surround yourself with positive influencers and cut out negative promoters. Second, expand your power by helping others. Third, enhance your resources by becoming a "prism of praise", which will bring positivity back to you. And fourth, sustain your momentum, taking your wins and using them to fuel your efforts so you will never stop progressing.
"As women, we are good listeners, but sometimes we allow negative chatter to enter our minds that actually talk us out of opportunities. And I am here to say, you have nothing to be afraid of. We are smart, we are strong, we are passionate women that not only can run a business, we can do anything that we make a priority," Brandao said.
Nearly 60 women gathered for the AIME Women's Affinity Group session, and although they all shared a common experience of working in the mortgage industry, they had various backgrounds, including medicine, technology, and the arts. One of those women was keynote speaker Crystal Lee, a television producer and cofounder of LifeSite. She spoke about personal branding and how women can continually reinvent themselves in order to suit their business.
The first thing, she said, was to understand that everyone has a superpower, and figure out how your particular superpower and skillset makes you unique.
"You have to manage what other people see because what you see in yourself isn't always what other people see, so the closer you can bring those ideas together, the better," Lee said. "You know you've got your brand when how you see yourself and all those positive strengths that you have are what other people see as well. It's important that there is not a ton of dissonance in those areas, because if you're a little less confident and other people see that you're really capable, you're not going to have a really easy time developing your personal brand because you have that insecurity."
One thing that everyone can do to help with their personal branding is to write a personal brand statement. She uses a couple of Mad-Libs-esque examples: "I use my X and my X to achieve X," or "X name is X quality, X quality, and X quality, and she is known for X." By using this simple language, it's easy to be very clear about who you are and what you do.
Once you have developed your personal brand, Lee said, it's all about managing. This requires an ongoing commitment and involves dealing with: perception, and making sure that what people are seeing as your strength matches with the vision that you're promoting; visibility, using various outlets and opportunities to build recognition and awareness of yourself as an authority and expert in your space; uniqueness, zeroing in on your differentiators and being authentic; packaging, determining how you're going to convey your message and what it's going to look/sound/feel like to your audience; and relationships, connecting with the right audience and sharing your brand with people for whom it will really resonate.
"Spending time with other capable, amazing women . . . is the best thing you can be doing for your career," Lee said. "Just networking, meeting like-minded women, and together, we can all help each other."
Together with Lisa Lund, president of the Lund Mortgage Team, Brandao is working on strategy for the AIME Women's Affinity Group and on developing other opportunities for mortgage women to mentor, share stories, and interact with each other.
"My goal is not to just say, oh, we have a women's affinity group . . . that's great," Brandao said. "We can't hope that something happens. We have to show the wholesale community that we can come together for a greater mission of building our fellow women up."