Collaborating with states to offer affordable housing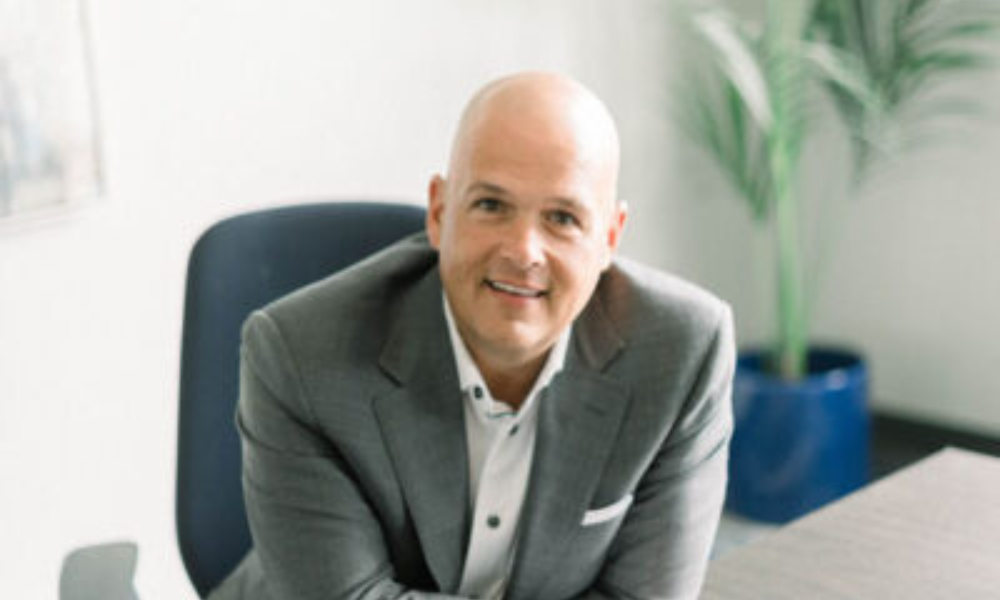 Along with high rates and inflation, the erosion of housing affordability comprise the trifecta of factors leading to a softened mortgage industry. In the gambling mecca of Las Vegas last week, industry officials were betting on better days ahead.
Chris Vinson (pictured), CEO of Windsor Mortgage, is putting something of a futures bet on Zero Flex – a newly unveiled product tailored for low-to-moderate income individuals and families. At a major trade association gathering, Vinson promoted his firm's product's various dynamics – zero down payment, no income limitations, acceptance of lower FICO scores and a competitive interest rate on a second mortgage.
The event for the product showcasing was the NAMB National 2023 annual conference that ended on Monday, attended by National Association of Mortgage Bankers members, educators, government officials and industry partners. Concurrently, NAMB hosted the International Mortgage Brokers Federation (IMBF) for the inaugural World Summit attended by mortgage professionals from across the globe – chiefly from the US, Australia, Ireland, Canada, and the United Kingdom.
Working with the states
"We spent a lot of time trying to figure out being able to provide the right down payment assistance program," he told Mortgage Professional America at the conference. "One of the things that makes Windsor unique is we collaborate with a lot of the states with their independent bond program. We're really passionate about that because that provides a product to all of the brokers and it's something that no other company really truly offers."
He invoked Florida as an example of a state aggressively promoting homeownership for first-time homebuyers via its "Homes for Heroes" program, an initiative helping mainly first responders – firefighters, ambulance personnel, law enforcement members, those in the military, healthcare professionals among them – achieve homeownership.
"In Florida, there's the "Homes for Heroes" but then there's the Florida bond which is totally different," he said. "We wanted to find a product that would not only complement that. What we love about Zero Flex is I feel like it's common-sense underwriting and for a lot of DPA [down payment assistance] programs, that is truly not there."
He acknowledged working through state bond programs is not an easy undertaking: "It's so difficult and originators steer away because, let's face it, today we make all of our money by working hand in hand with realtors and we have to deliver, we have to close on time and we have to have confidence that what I am selling I can actually do. Starting off as a broker, I get it. That's a scary spot of selling prequalifying putting my name on the line for a realtor and not being able to deliver."
In a state as big as Texas, there are a couple of bond programs for low- and moderate-income borrowers. One dubbed the Texas First Time Homebuyer Program, aka Bond Program 77, helps secure competitive interest rates with 30-year repayable mortgages for home loans. Then there's the Texas Mortgage Program, known as TMP-79, backed by more than $600 million set aside to assist homebuyers.
"Some of the highlights are you can do a forgivable or you can do a second mortgage, which is a 3-year deferred, forgivable 2nd at 0%," he said. "You don't have to be a first-time homebuyer, the minimum credit score is 620, and it doesn't have a lot of the limitations that you would have with a first-time homebuyer program. You have your first-time homebuyer housing bond program and then you have this Zero Flex."
Brokers are doubling down
So far, it appears to have been a good bet: "To tell you the truth, I've never seen a program take off and then be able to get that thing clear-to-close in 10 days or less," he said. "That just tells us that it was the right product. But it was not a quick implement because it took so long to find the right fit that we thought a broker could sell."
The product has quickly become popular with brokers, Vinson reported. "We're seeing a lot of brokers advertising the product out to their realtors. So number one, the name. Number two is it's clear-cut – here are the rules, here is the credit score, this is the DTI [debt to income]. You can do a forgivable, you can do a payable back. It makes it easier for them to actually know the product and be able to deliver. And then predictability – being able to have a product you can actually close is the key, especially in this market."