"Companies have got too complacent" says president and industry veteran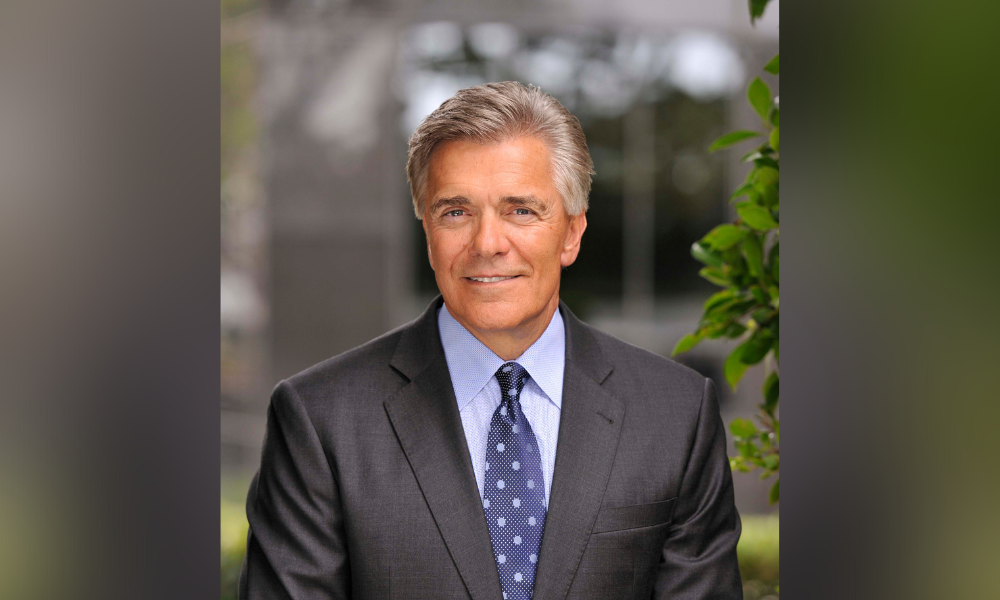 For Al Hensling (pictured), president and founder of Irvine-based United American Mortgage Corporation, memories of the 2008 financial crash are still fresh in his mind, but not for the reasons you might expect.
"Although it was a difficult time, we took a position that we were not going to participate in the downturn. It's kind of a bold statement to make, but at the time we operated purely as a broker, so we didn't have any legacy issues. Agencies were not coming after us for loans that were not performing. We didn't have the pushback and we saw the largest growth," he said.
Hensling learned from that episode the wisdom of operating within your means, something he believes rivals and bigger companies have failed to do of late, much to their detriment.
"A lot of originators and other mortgage companies have got too complacent, and in many cases have not controlled their operational costs. We're finding that many of them cannot get small enough and scale fast enough to get ahead of the significant drop in business," he said, in reference to First Guaranty and Sprout Mortgage - two mortgage companies that recently went bust.
Read more: You want the good news or the truth?
The 2008 financial crash, caused mostly by bad loans and poor underwriting, may have little to do with today's inflation-led crisis, but good business practices are a constant, he insisted.
That was made clear to Hensling when he left the corporate world to go into the broker business some 35 years ago. He was underwhelmed by what he saw. He encountered an industry that was badly run, inefficient and largely at odds with its place in the economy.
"A lot of individuals that I saw were treating it as a transactional business rather than trying to create a long-term business," he said. "I was quite underwhelmed with the degree of professionalism that existed (then) - there wasn't any degree of sophistication, and it really operated almost on an archaic level."
Given such a damning indictment, it's perhaps not surprising that he saw a "target rich environment" where he could "elevate the professionalism of the industry" and raise the bar.
After working for a couple of different companies, he settled with a business partner. The business flourished for a time until Hensling decided to "go off on my own" after the two fell out and, and together with his sister, founded United American Mortgage in 1993.
The firm, which now employs around 100 people, is "a very sizable mortgage banking and mortgage brokerage platform" in a highly competitive environment, but with most economists now accepting there will be some form of recession, Hensling is determined to adopt a more aggressive approach this time around, even as rates edge ever higher and mortgage demand shrinks.
"Although we didn't anticipate to what degree the market was going to change, we started to embark on expanding our product set quite significantly and getting into non-QM products as well as adjustable-rate mortgages, and actually establishing relationships with credit unions and some of the other players in the marketplace," he said.
Read more: Advice to brokers: "Everybody has to change their tune"
This now includes working with multiple wholesale lenders, which he said will help the firm to stay ahead of the curve and address increasingly challenging market conditions.
"I believe it is going to get a lot tougher, and that's why I feel very confident and very well poised to take advantage of that environment due to the fact we have a very low cost of operation - and we've been able to position ourselves for a market just like this."
He said he was more excited about the industry now than when he first started, partly because of the way success and wisdom had helped him to overcome obstacles and "view things from a different angle".
Any regrets?
"I am very conservative in nature, but I could have risked more earlier, and it would have potentially created even more success," he said.
"We probably left a significant amount of profits on the table just by not jumping in as quickly as I perhaps could have. It's not a regret, just an observation. We operated purely as a broker up until about 12 years ago, so we eluded the downfalls of being a banker that happened during the mortgage meltdown.
"That was the time that the conservative nature actually benefited us. We were trying to keep it very simple - and simple works."