His real estate experience has taught him about both sides of the business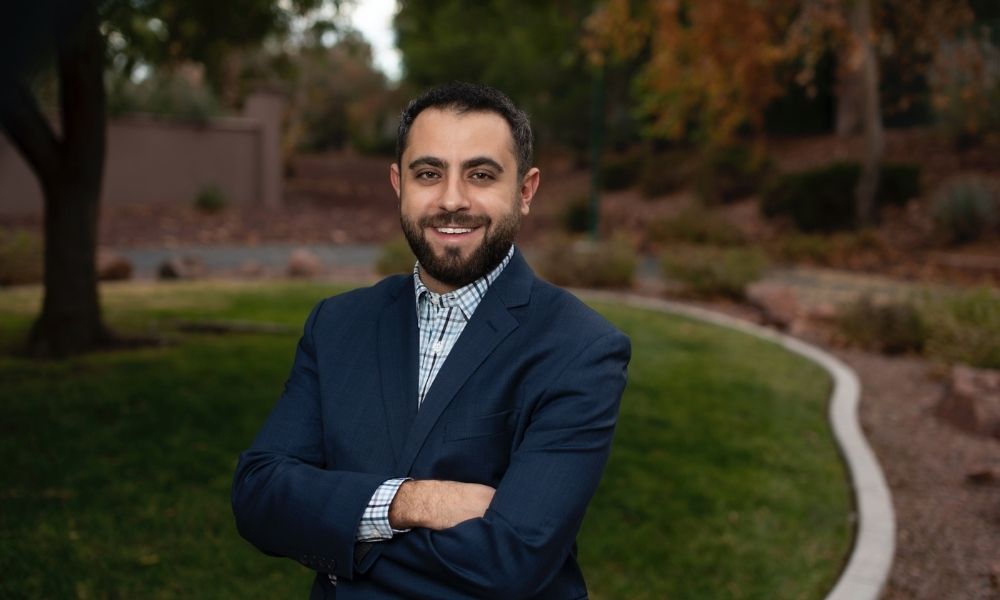 An expert in both real estate and mortgage lending, Brandon Rizk (pictured) has spent years honing his competitive edge. He believes the knowledge of loan programs, guidelines, and even real estate sales has equipped him with the tools for success and stability.
Rizk is currently a retail branch manager at Planet Home Lending. He said aligning himself with a "strong, financially stable" bank had allowed him to grow his business and become a top producer. In 2020, he and his team closed $61 million in loans and are now on pace to hit $67 million this year.
MPA caught up with Rizk to learn about his mortgage journey. In this Q&A, he opens up about the business approach he learned from his father that helped him build a powerhouse team and create a meaningful connection with his clients. The industry veteran also talks about how mortgage professionals can navigate the ever-changing housing market while boosting production.
Read next: Top originator's tips for capturing market share
MPA: How did you get started in the mortgage business?
Brandon Rizk: Initially, I became interested in the industry because many of my family members were working in real estate when I first started in 2002. It was great to learn from them, and they helped me enter the mortgage business.
MPA: What is your business philosophy, and where does it come from?
BR: The best way to approach business is to be the hardest-working person in the room and to always be honest and do what is in the best interest of your clients and employees, whether or not it benefits you. I learned those lessons from my father, from experience and from feedback from colleagues and clients.
MPA: What would you say differentiates you from other originators in the field today?
BR: First, my work ethic. I strive to be the most hardworking person in the room by always helping people no matter what is happening. I'm one of the first people in the office in the morning and last ones out every day.
Second, I understand what homebuyers and their real estate agents need. My experience in real estate taught me about both sides of the business. It helps me understand clients' perspectives and interpret and understand contracts. I share that expertise with my team and apply that knowledge to the mortgage industry every day.
MPA: What is the most memorable deal you've ever done?
BR: A client was homeless and bouncing between one-month rentals with his family. At the time, he did not believe that he could be approved for a home loan. After working with him, my team and I were able to close his loan with little out-of-pocket costs.
He went on to pay his home off within 10 years. That was roughly 13 years ago. We have stayed in contact, and he still thanks me to this day.
MPA: What do you see as some of the watershed moments - the highlights and the low lights - when you look at your mortgage career?
BR: A highlight of my career is how my team has become a family and how much we've grown. My team has 19 people, and when I came to Planet Home Lending, there was no hesitation that they all would come with me. I am very proud of how far everyone around me has gone. Many have advanced their careers and grown into different roles.
Learning the trade was great early on in my 19-year career but making it through 2008 to 2011 in this business was tough. Seeing where we are now in comparison to how bad it was at that time makes me appreciate everything that we have done and continue to do in the current market.
MPA: Share with me something about yourself that you're working on improving and how you think your business will be better/more productive/run more smoothly once you've accomplished your goal.
BR: With knowledge, you can achieve all your goals. There is always more to learn and room for more knowledge in this business. I seek out ways to better help my clients and improve my service to them.
I regularly ask my referring partners and clients for feedback about what we can do better and how our processes can be changed to improve the customer experience. I meet with my team weekly and analyze where and how we can improve our service.
I am always a fan of meeting clients in person, when possible, as you get a better feel for their needs and wants. In these discussions, it is easier to be the one who is better at updating the client, faster to make adjustments and to offer a service in real-time that another company has not. It can make the loan process easier.
MPA: Is there any popular mortgage advice that you agree/disagree with? Why?
BR: There are certain times that people use a cash-out refinance to pay off short-term loans. I usually do not agree with this because the borrower is generally adding 30 years to their loan to pay off a two- to five-year payment.
On the other hand, consolidating massive revolving debt carried at interest rates of 20% to 30% with a low-rate mortgage can change a borrower's financial situation.
Read next: "Adversity is something that young mortgage professionals have really never seen"
MPA: What advice would you give to any originator starting out in the business or who has been in the industry for a long time and is having difficulty boosting their production?
BR: Team up. For those who are looking to enter the industry, I suggest you start as a junior loan officer and work under a successful originator who will teach you to produce. Through this, you can close your own deals and learn how to market. A good mentor will share valuable sales advice and mortgage knowledge gained from the many customers they've served throughout their careers.