She refuses to be a mere "application-taker"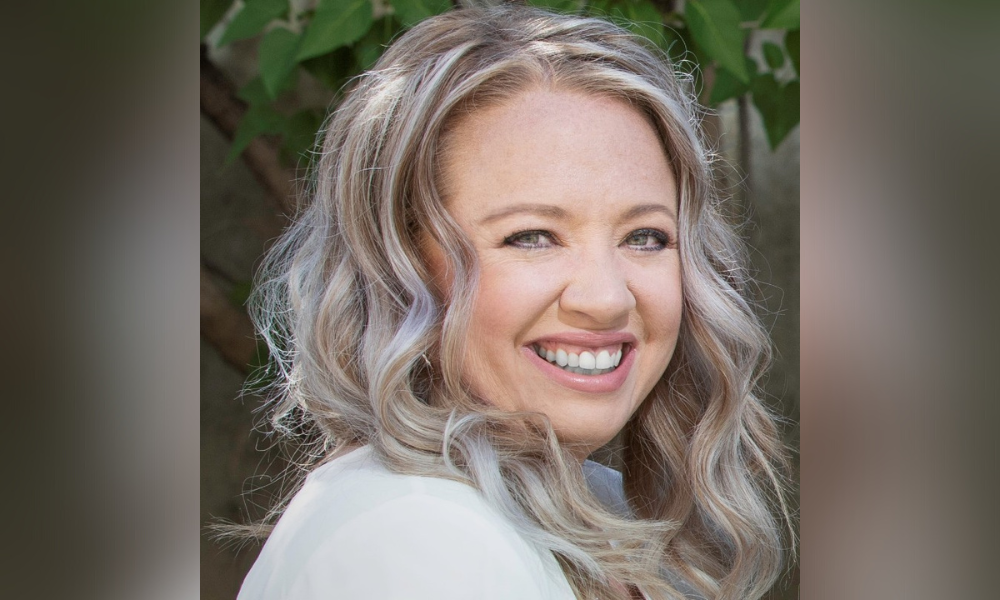 While it's not a sin for loan officers to delegate all files and client communication to assistants, Tina Hogan (pictured) disagrees with this hands-off approach. Hogan recognizes the value of a strong support team, but she refuses to be a mere "application-taker" in the mortgage game and is dedicated to ensuring her clients receive the best possible experience.
"I agree that it's important to have excellent support and a team that keeps the backend running and they do the day-to-day work of completing the file," Hogan said. "However, by staying engaged and aware, I feel that I can provide my clients and agents with a more personal experience."
This Q&A delves into Hogan's journey and her unique approach to client engagement. Additionally, she shares a refreshing perspective that many in the industry can relate to and learn from. With a successful track record of closing about $23 million over the past year, Tina is a top originator and one to keep an eye on. Join us as we uncover the secrets to her success and gain valuable insights into the mortgage industry.
Mortgage Professional America: Can you give me an idea of how, when, and why you started in the mortgage business?
Tina Hogan: I was a young mother of four looking for a way to contribute financially to my family in a meaningful way. I was working at a job that didn't have much potential. My neighbor was starting her own mortgage brokerage and asked me if I was interested in learning how to process loans. I was interested in it, and I saw that it had the potential to go further than processing. I processed for a couple of years, and then I got licensed and found that I enjoyed working with clients from the role of being a loan officer and transitioned to that exclusively. I have been in the lending world for almost 20 years.
MPA: How do you engage with and empower clients during the homebuying process?
TH: I like to treat all of my clients as if they are close friends or family members. I try to give them the advice I hope a professional would give my own children. I feel like an educated client is an empowered client. I want to have clients for life, so I work to nurture my relationships.
MPA: What is the most memorable deal you've ever done?
TH: Last year, I was given a referral by our local housing authority. They had homes that they owned that had been rented out to underserved families. The housing authority was now selling these homes to the families that had been renting for many years. After talking to the lead, she referred two of her neighbors who were doing the same thing. The loan amounts were small, but I had the opportunity to help three families who thought they would never own a home and complete their dream of homeownership. I loved being a part of that process.
MPA: How has technology impacted your business recently?
TH: I appreciate having the Network Funding simpl® app on which my clients can complete an application. It's helpful to have one spot where they can apply, upload documentation and have all their disclosures sent through.
MPA: What energizes you about your work?
TH: I really love working with first-time homebuyers. It's so rewarding to help people obtain one of their biggest goals. On the flip side of that, I have been doing this long enough to help the same clients multiple times and am also starting to see the referral of their children. I love the relationships formed over the years and working with people who have become more like friends and family than just clients.
MPA: Share something about yourself that you're working on improving and how you think your business will be better/more productive/run more smoothly once you've accomplished your goal.
TH: I have always worked to keep in contact with my clients, but this year I am putting into place a more methodical process for when and how I reach out. By having a process, I can place more focus and energy into accomplishing the connections that I want. I believe that by being more consistent, I will have an even more natural referral business.
MPA: Can you give me any quantification of your success in the past year and your target loan volume this year?
TH: I closed just over $23 million in 2022 and am working toward closing $30 million this year.
MPA: What advice would you have for an originator who is either starting out in the business or who has been in the industry for a long time and is having difficulty boosting their production?
TH: Consistency is key. If you start a marketing strategy, keep with it even if it doesn't give immediate business. The rewards will come, but most things aren't instantaneous. Show up for yourself, do the small things daily, like contacting agents and SOI, show up for the training, and do the things you need to do to keep your head in a place of positivity and gratitude.
MPA: What advice would you give your 25-year-old self?
TH: The only person I have any control over is me, so don't worry about what everyone else is doing. Put your efforts into being the best version of yourself. There is almost always a solution to most problems, so don't stress. Focus on finding the answer.
Do you agree with Hogan's active approach to the application process? How do you make your clients feel special? Let us know in the comments below.