"Starting this job for people with no background is like rolling down a hill that has a few rocks in it"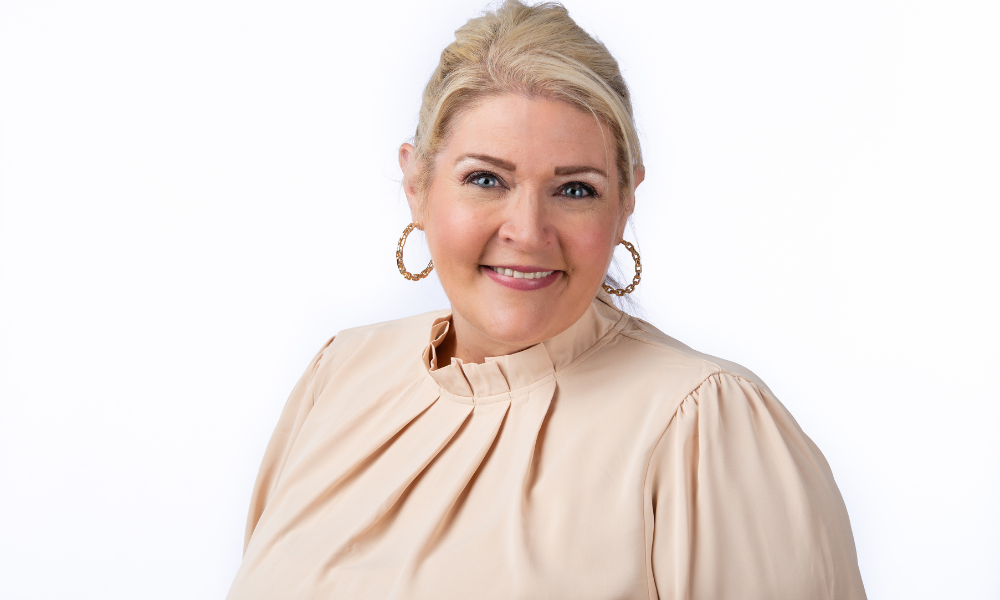 In a world where mortgage professionals are increasingly focused on making quick gains, Erin Weimar (pictured) sees a different path to success.
With nearly seven years of experience under her belt, Weimar believes that the next wave of mortgage professionals will need to prioritize knowledge and understanding over the desire for instantaneous success. Weimar, a loan consultant at Mattamy Home Funding, shares her insights and advice on balancing career and passions, refining processes, and more in this exclusive Q&A interview.
Mortgage Professional America: Can you tell us about your mortgage journey? How did you come into the industry?
Erin Weimar: I came to the mortgage world after running an IT company for a few years. I found the paychecks were good, but the "feel good" was missing. I came back to finance, and specifically mortgage, because there is something magical in being part of someone's home and financial journey that no paycheck can replace. I started in a refi house and really learned how to spin the puzzle pieces to provide the best combination of rate, payment, term and savings. That strong foundation made the jump to straight purchase business easier. Everyone loves a simple file, but this background helps me never to fear the tough ones, and in the end, I find I am in the right place doing the right thing.
MPA: Who was/is your role model and/or leadership mentor? How important is it to have a mentor to grow as a leader?
EW: I would love to say this one person is my role model or mentor, but I am a lifelong learner and always reading something new or attending something to help me grow. Sadly, COVID has made mentorship a little harder for me. To solve that problem, I am part of a core five group. This eliminates the wind tunnel mentality and helps me stay up when I am up and focus hard when things seem tough. The other benefit of the five-person core group is the diversity of thinking. Each of us comes to the table with a different background, time in the industry, customer type and knowledge base. I learn and grow regularly from the people I surround myself with.
MPA: How do you balance your career, personal life and passions? Is there such a thing as balance?
EW: I am fortunate to be an empty nester. I have a 'more is more' mentality, so when I need balance, I just take the time I need, but the early bird gets the worm, and I hate to be hungry. Recently I have begun to hit hot yoga four days a week at 5:30 in the morning. Starting the day by stretching myself mentally really helps me to keep things in perspective and focus on my physical and mental health.
MPA: What would you say differentiates you from other originators in the field today?
EW: I have no desire to sell anything to anyone. While the base of this role seems like a sales position, I find advocating for people has a better feel for me. When people know you are coming from a place of understanding needs, goals and pain points, they are more likely to be open and honest, generally keep you informed through the process and respect you for your help. I gain fulfillment from being part of their journey. When people have choices, and they choose me and my great company, it says I am doing this right and for the right reasons.
MPA: What, in your opinion, is the biggest challenge for the next generation of mortgage professionals?
EW: The need for instantaneous success. Starting this job for people with no background is like rolling down a hill that has a few rocks in it. The ramp-up for knowledge in this industry will be much longer than an income ramp-up. If you are starting in the refi world, you will be lucky because many of those transactions are easy. You use the equity in the home to decrease overall debt and add more money back into a borrower's pocket through the cash-out process. Even if it is a simple rate and term transaction, you are still moving through a 30-40 day process, and on the cookie-cutter deals, you will be fine. Taking some time to learn and understand guidelines eventually increases your income exponentially but also makes you a solution ninja. If I were starting over, I would spend more time, in the beginning, learning how to read and review my guidelines. AskPoli has really made this process easier, but even then, you have to know what you can do in order to help people get what they can.
MPA: Share with me something about yourself that you're working on improving and how you think your business will be better/more productive/run more smoothly once you've accomplished your goal.
EW: I believe everything starts with a great plan and strategy. COVID changed so much of what we do because, thankfully, the mortgage industry is one that did not slow down. It sped up. When you are running and running and then running for months, and then things begin to slow, you start to see the cracks in your process. Currently, I am working on refining my processes, using time blocking to manage my time, which leaves me more of an opportunity to provide exceptional service and support.
MPA: What advice would you give to young originators entering this profession/organization?
EW: Learn quickly, take notes written with a pen (your memory can retain it longer), understand people before worrying about how to sell to them, listen more than you talk and create a repetitive process that provides the ability to pivot.
MPA: What advice would you give your 25-year-old self?
EW: Never be afraid to jump. You have never had a failure that you didn't learn from. Stay up late, make the memories, and never miss an opportunity to laugh at yourself.
Want to get more insights and tips from successful mortgage professionals? Get exclusive interviews, breaking news, industry events in your inbox, and always be the first to know by subscribing to our FREE daily newsletter.