For this $78 million originator, partners and friends are one in the same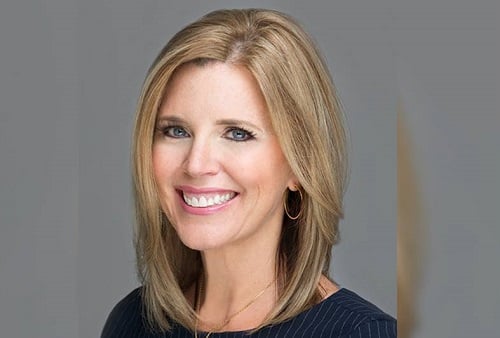 At the dawn of the century, Kristi Hardy decided that she wanted to travel the world.
That's exactly what she did, and for three years she had an amazing time drinking in the sights, sounds, places and people around the globe. Eventually, though, Hardy decided to return home, and that's when her mortgage career began.
Hardy was no stranger to hard work. Before she packed her rucksack, she had successfully built her own business with Enterprise Car Sales, and wasn't sure where the wanted to go next. Former colleagues had transitioned into the mortgage industry and as some of Hardy's skills overlapped—sales, marketing, math, to name a few—she jumped right in.
"[Travel] made me so much more able to connect with a variety of borrowers," Hardy said. "I think it did give me more of an appreciation for not being a workaholic and being able to put family first and have a little bit more of a perspective of what it's all about. It's not all about working yourself to death."
In 2004, Hardy started at the XINNIX Mortgage Academy, a program for mortgage industry rookies. She didn't want to be an assistant ("I'm not that detail-oriented"), and didn't want to start at the bottom. She thought the training would be a great way to get a lot of knowledge in a short period of time, and she ended up being correct. Hardy was one of the top 10 rookie originators that year, and the following two years were the start of a wild ride.
Today, Hardy is a VP and senior loan officer with Atlantic Coast Mortgage, where she works with a team of two production managers. She closed more than $78 million in 2018, with the majority of her business coming from realtor referrals and her sphere of influence. She's been ranked the top originator in her community for the past eight years and she uses that hook in her marketing, which has recently broadened to include more videos on social media channels.
She dialed business down a bit when her two sons were born but in the past five years has cranked it up again, receiving coaching and joining Business Network International.
"I really decided to stop thinking like a loan officer and start thinking like a CEO," Hardy said. "I really invested in the right people for the team, and with that, I am making shifts. It's slow, but it's definitely happening. I've committed to no longer sitting in front of my computer all day, sorting emails and wasting time. Now, I feel like I'm running a very well-oiled machine."
By creating an "uber-qualified" team to take on the minutiae of loans and personally focusing on bringing in business, Hardy is seeing her efforts pay off: in May, the team is closing 31 loans worth $12 million.
Making major shifts isn't like turning on a light switch, and relinquishing control is something that takes a lot of adjustment. Hardy knows these shifts are necessary to propel her to the next level of business, and if anything she wishes she'd have made these changes sooner instead of doing so much of the hard labor herself. She's found coaching helpful in terms of changing her mindset.
"It's such a great way to stay accountable and also stay focused on the things that matter and keep your head in the game. It's easy to kick back and let things roll but it's a really great way to get you prepared to change and shift into a new direction," Hardy said.
Hardy has moved from her comfort zone in other ways as well. She primarily works from home, and when she really started working her business again, she began using more video and platforms such as Zoom to connect and meet with clients and realtors. She likes that flexibility and the ability to meet with anyone, anywhere.
She also says that doing loans have actually gotten easier than it used to be. The paperless process is an improvement on the old way of doing business, she said, and the programs have simplified over the past 15 years. Being with a company that is "dynamic and ahead of the curve" when it comes to technology helps as well.
But really, Hardy said, the action that's made the most impact on her business is being involved and visible in her community, and being involved and visible with her partners. She makes them look good, stays with them through all their ups and downs, and guides them when they need help—just like any other friendship.
"All of my best realtors, they're really good friends of mine, and it doesn't mean that we have to go out and eat lunch all the time," she said.
Her friends and partners know they can rely on her when they need her, and she can find an out for those tricky deals.
"It's their paycheck, so I truly take that seriously. I'm not going to just turn someone down because their credit's not all that great, I'm going to find a way to make it work. Most of my realtor partners know that if it can be done, I can do it. And I will do it for them."