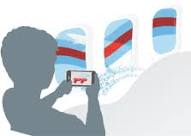 RentJuice for Android makes leasing process executable on the go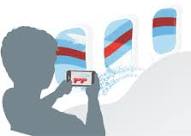 SAN FRANCISCO, July 10, 2012 /PRNewswire/ -- RentJuice®, a Zillow® business and provider of lease marketing technology to thousands of real estate property managers and brokers, today launched RentJuice for Android™, allowing rental professionals to better communicate with clients and streamline their content sharing, all while on the go.
The new app gives professionals access to the details of rental listings and leads from their smartphone. Additionally, app users can:
Trigger RentJuice's convenient online leasing process that includes sending rental applications and other documents to clients for an online signature, without making a trip back to the office.
Communicate and share content, such as a stored set of saved listings, with clients.
Add photos of a listing straight to a website while at the property location.
Send photos of units to help gauge clients' interest before taking them to see a property.
See push notifications when they receive a lead from a potential renter, so they can respond immediately.
Access a dedicated address book that allows RentJuice customers to keep clients separate from personal contacts.
Quickly add new leads to their RentJuice database.
RentJuice introduced apps for iPhone® and iPad® earlier this year.
"We know that rental professionals do their best work out in the field with clients, and we are delighted to extend the app and important mobile functionality to Android users," said David Vivero, vice president of rentals at Zillow. "Making an entire leasing office accessible from a smartphone means rental brokers and agents can spend more time away from their desk, without missing out on valuable opportunities to field leads and close deals."
RentJuice's Android, iPhone and iPad apps complement Zillow's focus on mobile innovation, bringing the total apps in the Zillow portfolio to 12, including the Zillow Real Estate, Mortgage and Rentals apps across all major platforms.
RentJuice is an online platform that allows property managers and landlords to instantly share their availabilities with partner companies for free to shorten vacancies and improve communication. It also offers an upgrade that provides agents, brokers and leasing offices a "virtual rental office," available from any browser, iPhone, iPad and now Android. To ease the increasingly competitive rental process for renters, RentJuice recently introduced online lease signing and the ability to fill out RentJuice's "Common Application" online once to prepopulate their personal information and quickly complete any real estate office's custom leasing-related form.