Ensure your partners know about the latest non-QM products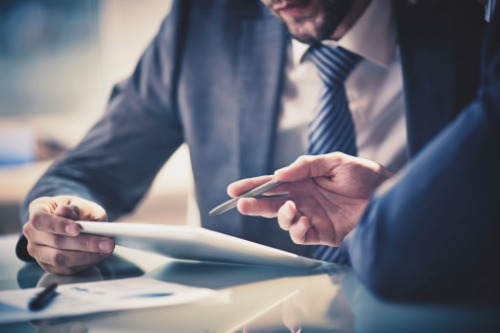 Lenders have had to do a lot of work on educating people about the new non-QM space, but as demand and knowledge about non-QM grows, so too has its momentum.
Raymond Eshaghian, president of GreenBox loans, said that lenders and originators aren't the only ones beginning to open their eyes to the possibilities.
"The real estate industry is recognizing that the non-QM business is capable of filling the void that we're seeing in the marketplace from traditional financing," he said.
Eshaghian thinks that realtors and originators alike have been slow on the uptake, but the shift to non-QM acceptance is slowly happening. He's involved with various realtor associations and as they're seeing a drop in their business, they're beginning to recognize that they have access to so many borrowers who have a "tremendous, pent-up demand" to buy, but who need alternative financing.
Most products in the non-QM mortgage space deal with first mortgages, but GreenBox Loans has launched a new non-QM product for second mortgages.
It's a typical bank statement loan that goes up to 85% LTV. The idea, Eshaghian said, is that if the borrower has a good deal on their first mortgage and wants to leave it in place, they can do that while still accessing their home equity. It's geared toward the borrower who doesn't want to move, who thinks home prices are too high, who might want to use some of the equity in their home for home improvement or debt consolidation, or to otherwise improve their overall situation and lower their monthly payments—and who also may be self-employed and so a bank statement program is their only option.
Educating realtor partners about programs like this and showing them ways to help borrowers who don't fit into the QM box can make a huge difference for their business, in that they can capture borrowers who they currently may be turning away if they're unaware of the non-QM options.
And just like originators have come around, realtors are getting there as well, Eshaghian said.
"It's the same thing that it was with mortgage brokers, that the non-QM industry really didn't take off because rates were low, the loan officers were doing so well, they really didn't need to bother. There was enough business there. Brokers started to change these habits, and open up to these programs when they realized that they don't have the FHA streamlines anymore, and the refi business slowed down and so on and so forth, now you're seeing that bleed into realtors, where now the realtors are open and interested in learning more and wanting to expand their horizons with regards to buyers that don't fit the traditional financing."
There is great potential for the future of the non-QM space, but there is also reason to be wary. Because of the forward momentum, increased awareness, and rapid growth of the non-QM marketplace, Eshaghian said that a lot lenders are getting into the marketplace and their inexperience could be problematic for everyone.
"You've got people who are not committed to the space, who are not educated in the space, they're basically trying to make some money and fill a void in production and they [get involved in] non-QM, and what happens? They create a bad experience for realtors and consumers, who get really turned off and upset," Eshaghian said. "These products are not simple like the old Alt-A subprime; they're really complicated and they require a certain education and understanding and frame of mind. When people who really don't have that are offering the programs, it's actually disservice to this market because they undermine the marketplace by effectively offering something they don't know anything about, and the experience becomes a very bad one for all parties."
Originators should work with lenders who have a history in the space, who are experienced in the space, and who will work hard to give the best possible experience to both the borrower and the realtor involved. The continued responsible expansion of the non-QM space depends on it.
Hear from leading experts who will provide nsight on the non-prime space, including their top strategies for winning business with these growing loan programs, at the session "Get out of your comfort zone: do more loans with non-prime" at the free Power Originator Summit coming up in April. Register today!