A leading refinancer for veterans' home loans has been slapped with a $7.5m fine for violating Do Not Call provisions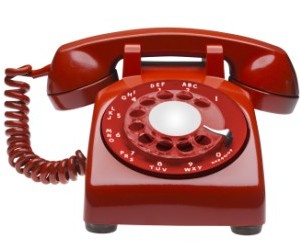 A mortgage company that contacted people on registered "do not call" lists has been charged US $7.5m by the Federal Trade Commission, it has been reported.
Mortgage Investors Corp. in St Petersburg, Florida, was a leading refinancer of veterans' home loans, according to the FTC. This will be the largest fine and civil penalty ever charged by the FTC, it said in a press release.
Mortgage Investors violated the FTC's Do Not Call provisions of the Telemarketing Sales rule. According to the complaint, Mortgage Investors' telemarketers called more than 5.4m numbers listed on the National Do Not Call Registry to offer home loan refinancing services to current and former U.S. military consumers in violation of the TSR Rule.
The telemarketers also allegedly led service-members to believe that low interest, fixed rate mortgages were available at no cost, often quoting rates that they implied would last the duration of their loan. In reality, Mortgage Investors only offered adjustable rate mortgages in which consumers' payments would increase with rising interest rates and would require consumers to pay closing costs.
In addition, Mortgage Investors allegedly misled consumers about their affiliation with the Department of Veterans Affairs (VA). The FTC charged Mortgage Investors with false and misleading acts or practices in violation of Section 5 of the FTC Act and the MAP Rule.
The civil charges also represent the first time the FTC has ever enforced the Mortgage Acts and Practices – Advertising rule (MAP), which allows the FTC to collect civil penalties for deceptive mortgage ads.