One expert shares his tips to upping your marketing and lead generation game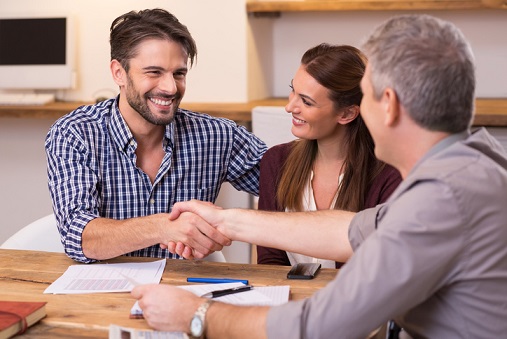 Raymond Bartreau, SVP of mortgage partnerships at Best Rate Referrals gives his tips on upping your marketing game

MPA: What are the keys for originators to stand out from the competition via their marketing?
Raymond Bartreau: The key for originators to stand out today in their marketing is to be very industry-specific. Understand a couple different loan products you want to specialize in and focus on that market. The key to success in my opinion is to know a couple markets and really attack those markets.

MPA: In your view, do you believe originators are dedicating enough time and resources to their marketing efforts?
RB: No originator is every going to put enough time (into their marketing efforts). You have to pick and choose the tactics you want to go after those marketing avenues. I think one of the best benefits is hiring a telemarketer who can help you … prospect for new business; if there's a market change, rates or a program change, you have someone right there that's fulltime reaching out to prospects for you.

Utilize someone else's time to help you reach those goals.

MPA: Compliance, credibility, and customization are key when selecting a marketing partner. What are some of the things that originators should be looking for when working with a new marketing company?
RB: As an originator, if you're looking to work with a marketing company, a couple things to think about are; the longevity of the company you're talking to. Make sure they know the space. You also want to make sure they're licensed in your space – that's a big thing now. As well as look at their history: Are there any complaints on the Better Business Bureau. Make sure they're above board. Longevity in the space, licensing, check their track record. Make sure they know what they're talking about.

MPA: Studies have shown that traditional marketing models such as direct mail and telemarketing still work to drive leads. What are some of the areas that your customers are seeing great results in?
RB: My customers are seeing a lot of good results in their marketing efforts. Direct mail is a big one. We do a lot of customized direct mail campaigns, specifically for cash-out product, nonprime, and reverse mortgages. I've always been a big proponent of telemarketing. Telemarketers can be in on the first touch consistently and help you have more contact with borrowers.

MPA: Anything new and excited going on at Best Rate Referrals?
RB: We just launched a new website, mortgageadvisor.com, which we launched about three months ago. It's gaining significant traction. We're targeting cash-out … the nonprime market is coming back strong. Another big one we're finding is consumers going going from a 30 year to a 15 year fixed (rate). It produces about 15,000 leads a month. It is a mortgage program research site. So if consumers are looking for a certain loan product, they will only be matched with mortgage professionals who focus on that product. A program-specific match site.