Seven characteristics of Fortune 500 company CEOs who've made social media work for them – and two signs you just don't get it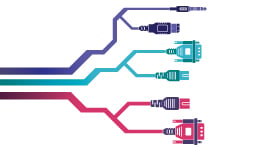 Just a few years ago, social media competency was not a factor in CEO interviews. Now 30% of Fortune 500 companies CEOs have a social media presence, according to recent research by Domo. And in a small industry, and one so lead-dependent as brokering, that should be even higher.

Writing in the Harvard Business Review, CEO, author and social media influencer Ted Coiné has outlined what he believes are the seven attributes of social media savvy leaders, and the two giveaways of those who are failing to connect, which we've summarized.

1. They have an insatiable curiosity

Many CEOs are first drawn to social media to listen, argues Coiné, to follow and engage competitors, counterparts and customers.

2. They have a DIY mindset

These CEOs don't want all their information in carefully filtered reports – they want to hear it from the original source, and so go on social media to look for it themselves.

3. They have a "Bias for Action"

According to Coiné, these leaders "live by a "ready, fire, aim" mentality and in the Social Age, this has never been more necessary – the 24/7 social conversation waits for no focus group or budget cycle". Although often supported by marketing, these leaders are themselves online much of the day.

4. They are relentless givers

Many CEOs are online not just because of work, but because they're deeply and genuinely involved in causes and discussions – whether that is charitable, sports or a particular topic of interest (i.e. leadership).

5. They connect instead of promote

Being on social media is more than just putting out your or the company's message or promotional material – engaged CEOs also answer questions and build relationships.

6. They're the Company's No. 1 Brand Ambassador

In addition to point five, having a personal brand is not necessarily a bad thing – as consumer increasingly judge brands by their CEO (again, even more so in small businesses) – and social media is a good place to tie the personal and corporate brands together.

7. They lead with and OPEN mindset

OPEN means ordinary people, extraordinary network, and refers to leaders who have built up a quality network of contacts from whom they can get advice – which social media is perfect for.


And the two traits that show you don't get it yet:

Using social media as a broadcast channel – a steady flow of advertising material, particularly when it looks suspiciously scheduled, does not make for an effective social media presence

Impersonal engagement – those CEO accounts that don't reflect the character of the person they're connected to – possibly because they're actually run by a junior member of staff

Read Coiné's original article on the HBR's website.