With borrowers growing more savvy and their situations more complicated, mortgage providers need to find the optimal way to meet their requests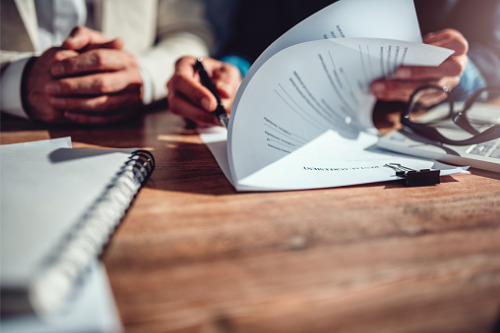 While it brought the U.S. economy to a standstill, COVID-19 has forced certain aspects of the mortgage industry to evolve at hyper speed. Companies have used the last few months of disruption as an opportunity to lean further into digital/contactless innovations by introducing clients to the benefits of e-signature, walking them through their loans in Zoom chats, and setting their employees up for success in a remote working environment. If nothing else, COVID-19 has been a boon to customer service.
One further change mortgage companies can take to improve both the experiences and outcomes of their clients involves optimizing their contact centers. There may have been a time years ago when keeping a client on hold for minutes at a time was industry standard, but those days are gone. Clients want answers, and they're used to getting them quickly. A contact center that can't provide those answers in a smooth and convenient way is a detriment to all involved, and it certainly won't be up to the task if a wave of defaults washes over the industry in the next few months and every phone line and inbox belonging to an American mortgage professional explodes at the same time.
A similar spike was already seen when Americans first got wind of mortgage forbearance in March and April. Unfortunately, overwhelmed and understaffed contact centers weren't up to the task.
"What we saw was a huge spike in those inbound and outbound communications. The two-way communications went through the roof," says Kasey Crete, senior vice president of enterprise solutions for SLK Global Solutions, adding that the response times "were incredibly slow."
Lenders and their partners will need to do better next time around. The calls will be myriad and the issues borrowers will be bringing to the table will be oozing complexity.
The modern contact center
Contact centers bear little resemblance to the call centres of yesteryear. A robust contact center provides a dynamic set of services that connect lenders and their clients in a variety of meaningful ways. It should also be able to handle most, if not all, client requests, from quick check-ins on balances and dates to more complex questions that will support a borrower's next financial decision.
Some companies have the resources to manage their own contact centers internally, but it can be more cost-effective to bring in a third-party provider. Turning over such a critical component of a company's customer service framework to an outsider can be a scary proposition, particularly when it comes to answering a client's more detailed requests, or when a lender has to initiate contact. But according to Crete there are players in the space who can provide the kind of comprehensive contact center experience that benefits both borrowers and lenders.
Most providers offer a tiered system, with customer inquiries ranked from one-click to high-touch. It's important for a company to determine how many tiers their provider can handle
Crete explains that most contact centers do a fine job managing the first couple of tiers. If a mortgage provider is looking to handle more complex requests, however, they'll need to find a company with more specialized tools who can, from a systems perspective, interact more or less directly with clients on those higher-tier inquiries. In such cases, Crete says the process is "just like the client is working with the mortgage provider."
A contact center also needs to be omni-channel in how it interacts with clients, allowing them the opportunity to call, send emails or chat in real-time with a helpful series of ones and zeros posing as a smiley assistant.
"It's really placing the help and the communication in the customer's preferred mode at the moment that the customer needs it," Crete says.
Mortgage companies should also quiz their potential contact center providers on their use of analytics, which should be at the forefront of their approach. Crete says the reams of data that pass through the average contact center, if properly utilized, can be leveraged to reduce error, and identify high-priority service requests that may work better as self-service options, thereby increasing overall cost-effectiveness and efficiency.
She expects the effects of COVID-19 on the economy to linger well into 2021, making now the time for mortgage providers to take a hard look at their contact centers and decide whether or not they'll be able to hold up against the next flood of panicked requests.
"Their contact center partners are in a position to help them capitalize and move in a way that creates competitive advantage," she says.