Secondary mortgage platforms generate credits valuable to traditional banks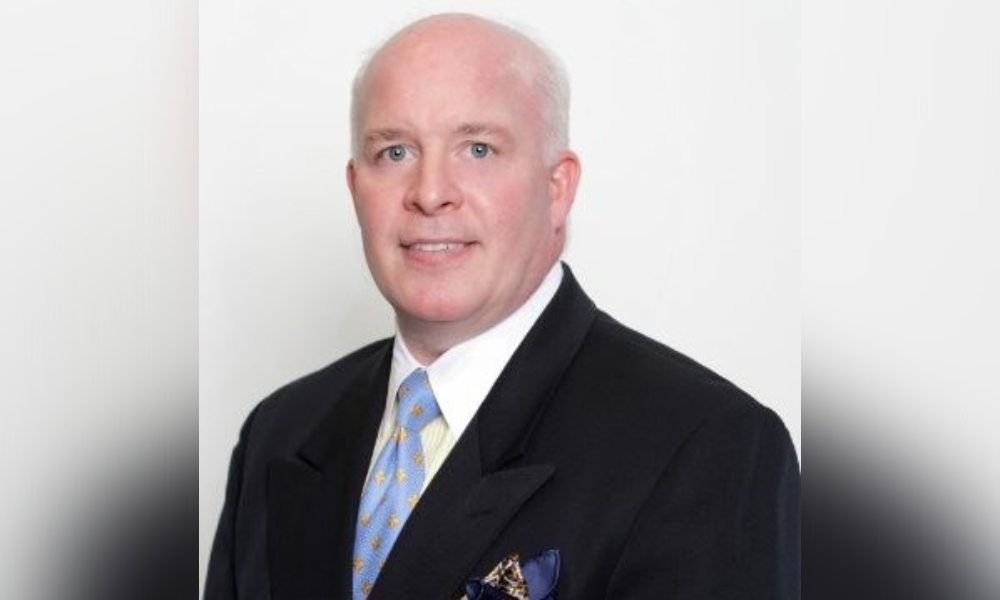 Non-profits financing and building homes for low-income residents needing housing assistance are limited in their role due to capital constraints. And banks that do have the capital often are averse to lending to this demographic via traditional lending channels.
Habitat for Humanity affiliates, however, have entered the space between both options by using secondary mortgage trading platforms to liquidate their notes. Banks are able to use the same platform to generate Community Reinvestment Act (CRA) credits that not only help promote the construction of affordable housing, but helps them fulfill their CRA requirements to invest in underserved communities.
It's what you call a win-win.
Mark Tribuna (pictured), senior advisor for CRA Note Exchange, told Mortgage Professional America he first got the idea for the CRA-friendly security when he consulted the Habitat for Humanity affiliate in Dallas and studied the Habitat International charter. He first explained the relationship between the two, describing Habitat International as something akin to a franchisor fo r Habitat for Humanity affiliates, of which there are around 1,200 across the US.
"Under that model, when a Habitat affiliate raised donor dollars and built an affordable home, under the charter they then had to convert that loan into a zero interest rates loan and get it to their borrower," he told MPA during a telephone interview. "And the whole process would start over every time they wanted to build a home – donor dollar, build it, zero interest rates loan and then it's on the books and I can't do anything with it. I collect payments for a 30-year period essentially."
Read more: New American Funding strikes up strategic partnership with CBC Mortgage Agency
That was the flaw in the model, he explained, noting how $150,000 to $200,000 was being raised each time to build an affordable home. "And so, I started working with local Dallas banks to sell zero interest rates loans," Tribuna, a 30-year mortgage industry veteran, added. "Because of the borrower profile and where they were being built, it satisfied a lot of the CRA requirements for the bank. And so, while a zero interest rate loan doesn't trade, so to speak, at par, because of the impact of CRA it had value to these banks. So, it was attractive to banks."
A primer: The CRA Note exchange is a secondary market platform that makes it possible for non-profit homebuilders and other community housing development organizations (CHDOs) to generate capital by selling their affordable mortgages. CBC Mortgage Agency, a nationally chartered housing finance agency and leading source of down payment assistance for first-time homebuyers, announced its CRA Note Exchange platform has completed the sale of mortgage notes on behalf of Habitat for Humanity affiliates in Florida and South Carolina, supplying much needed liquidity to enable them to build more affordable homes.
CBCMA launched the exchange in 2018 to sell its second mortgages and has since expanded its scope to include affordable homebuilders, allowing CBCMA to provide reduced-cost home financing for lower-income families.
Read next: CBC Mortgage Agency to help Habitat or Humanity sell mortgages
CRA Note Exchange enables the sale of Community Reinvestment Act (CRA) eligible loans through an online portal to free up capital for additional affordable home construction. Banks and other financial institutions can review, select and purchase loans in specific areas that support their CRA or other lending objectives.
Even when an affiliate's collateral documents are not in perfect order, CRA Note Exchange works closely with their teams and guides them through the tedious process until all documents are in good shape and a sale is completed.
A success story can be found in Florida. Recently, Habitat for Humanity of St. Augustine/St. Johns County in Florida successfully sold 14 mortgage notes utilizing CRA Note Exchange. It was the first note sale ever for the affiliate, which was founded in 1993.
"While the notes we hold can each bring in a few hundred dollars a month, the cash flow isn't enough to cover the hundreds of thousands of dollars necessary for new affordable housing transactions," Malinda Everson, executive director of Habitat for Humanity of St. Augustine/St. Johns, said in a prepared statement. "The CRA Note Exchange arranged the sale of a portion of our portfolio and gave us significant liquidity, enabling us to double our home building production. It was an excellent opportunity for growth."
In South Carolina, Habitat for Humanity Georgetown utilized CRA Note Exchange to sell five notes. The Georgetown Affiliate was founded in 1991 and has built 117 homes to date. Officials noted its sweet spot is its own exclusive project that houses extremely low-income seniors in a 675-square-foot cottage for just $300 a month.
"As long as an affiliate can get their paperwork in order, CRA Note Exchange is a very easy way to generate additional capital for housing more people," Laura Gassler, Habitat for Humanity Georgetown, SC's executive director, said in a prepared statement. "After educating our board about the note selling process, we started with a small sale of two notes, then felt comfortable enough to sell another three notes."
Gassler explained that the note sales, which took just a few weeks from start to finish, has provided a financial cushion for the Georgetown affiliate following a difficult fundraising period during the COVID pandemic. Plus, it avoided recourse on the notes by paying a small fee, thus averting assuming the risk in case the loans default.
Founded in 2013, CBC Mortgage Agency is a nationally chartered housing finance agency. The company helps low-to-moderate income consumers, often in minority neighborhoods.