The answer isn't a bigger mortgage, it's a better one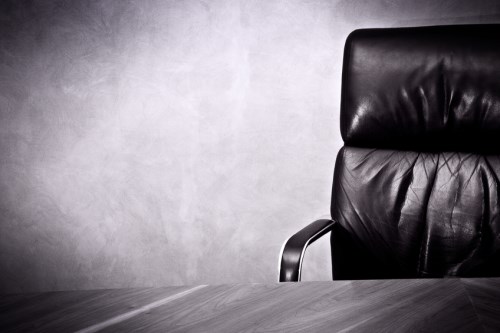 "The best mortgage is no mortgage," Stan Middleman said.
That may be a somewhat surprising opinion coming from the president and CEO of Freedom Mortgage, a full-service lender specializing in VA, FHA, and USDA loans with wholesale, retail, commercial, correspondent and servicing operations serving more than 1 million customers nationwide. Middleman, who has been in the business for 28 years, thinks that the focus for borrowers shouldn't be on the mortgage, but on displaying good economic sense when buying their home.
"Everybody wants to get the most house that their money can buy, and I think that people should start thinking about how to build the most wealth [they] can, and they should be thinking about having money left over to save, and they should be thinking about their futures. Housing should be a component of their lives, not the one that makes them house poor. I believe that a mortgage allows you to have leverage to be able to build wealth, but building wealth is something that you should be able to do cognitively, and not something that you should do luckily."
Who's responsible for keeping consumers, well, responsible when it comes to their home purchase? After all, times are tough, margins are tight, and everyone is looking for ways to close more loans and increase volume. Referral partners and other professionals can provide borrowers with a lot of expertise, but borrowers have to feel empowered to do what's best for their futures.
"Originators want to get as much loans sold as they can, realtors want to sell as much house as they can, [so] the buyer has to be thoughtful. They have to think about themselves, and they have to understand, the people they're buying from are selling them and their agendas may not be aligned," Middleman said.
In other words, everyone is helpful and nice, but no one else is going to look after the borrower like the borrower will. The best originators do take a more holistic and consultative approach to buying a home, and try to steer borrowers into mortgage options that fit into their long-term life goals, sometimes working in conjunction with a financial planner in order to do so.
In a tightening market, Middleman says that the approach shouldn't be to try and get more out of the customer, but for originators to assess their business, manage their expenses better, and ensure that they have more liquidity in able to have more flexibility when it comes to coping with market changes.
There aren't any indications that the conditions are going to change heading into 2019, which Middleman says will lead to consolidation through mergers and acquisitions, and "the herd will get thinned out a little bit."
"There's two ways to go: you can either reduce expenses and turn it up a little bit . . . or charge higher prices and do lower volumes; do everything you can to survive and get your expenses aligned with your revenues. Or you can be an acquirer. Consolidate with others. And that's really the two choices," Middleman paused. "Or you can go home and quit. Get small, get big, or go home."
Having been around for almost 30 years, Freedom Mortgage has no plans of going home and quitting. Middleman's pretty excited about their place in the world.
"I think we have a great opportunity to grow, improve our market share, and we're well-positioned," he said. "We are very actively acquiring, we're very interested in the opportunity to participate in helping people," he said.
And in order to help people, they have to focus on how borrowers can take charge of their homebuying experience. At the end of the day, they could be the ones saddled with a too-big or an ill-suited mortgage, and if a borrower can't handle it, then they won't have a need or an opportunity to return to the loan officer for another one. Originators who focus on the loan, not the education and empowerment of borrowers, are losing out.
"People don't really go into their homes planning their financial future, buying homes that they can afford. They can always buy another house, they can always get a better home, and they should be using their head when buying a home, not getting sold into the most house they can get for the money that they have available, which is very, very, common," Middleman said. "I want to see people think about what they can really afford before they buy their home, and allow an element of savings, and even allow a component for paying their mortgage off early. And I think that if people did that and used better economic sense when buying their home, that they would live happier lives."