The best in class are being recognized at this year's Power Originator Summit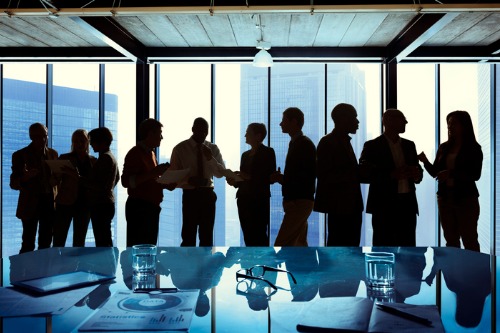 The finalists for the Power Originator Awards have been announced.
After the strong group of nominations were studied and deliberated over, a handful of candidates in each of the four categories have been chosen by an esteemed group of judges.
One of these judges is Christine Beckwith, president and COO of 20/20 Vision for Success Coaching and Consulting. Beckwith has over 30 years experience as a top producer in the industry, consistently being recognized throughout her tenure for her excellence.
Results, respect and experience were some of the important themes Beckwith kept in mind when sifting through the award nominations.
"The best originators should be able to show they did a lot of business and back that up with volume and units. On top of that, they need to represent the industry well. This means being visible, being out in the community and showing up to conferences," said Beckwith. While being top of class is important, sharing your knowledge and contributing to the growth of the industry is equally as important, she added.
Judging wasn't easy. With the caliber of nominees this year displaying incredible talent and work ethic, Beckwith said it was a true contest, and just to be nominated is noteworthy.
"Beyond the finalists and winners are layers of outstanding mortgage professionals. Nominees who weren't chosen this year should not be deterred because they are standing amongst thousands of other inspiring people in the industry," she said.
Beckwith is no stranger to the awards circuit. This past year, Christine won numerous awards including her appearance on MPA's Most Elite Women in Mortgage. She is a three-times recipient of this publicly nominated and curated award. She said being able to add these accolades to her resume has put wind in the sail of her career and is something she is extremely proud of and grateful for.
"Recognition inspires competition, and that spirit of competition is what drives our industry. People in mortgage have a sportsman-like mentality, so we are always chasing our better selves."
There are four award categories at the 2020 Power Originator Awards:
Award for Originator of the Year
This award celebrates an outstanding mortgage professional that blew past expectations last year, whether it was with an increase in loan volume, opening a new branch, or making an invaluable impact on the local community.
Finalists:
Shashank Shekhar – Arcus Lending
Michael Borodinsky – Caliber Home Loans
Andres J. Munar – Keystone Alliance Mortgage
Matt Oliver – Lund Mortgage Team, Inc
Joshua Nawrot – Northern Mortgage
Brenda Dintino – Total Quality Lending
Brian Minkow – Homebridge Financial Services
Award for Woman of Distinction
Female trailblazers in the mortgage industry are being honored for their outstanding personal and professional achievements. Women who have a proven track record in the industry, as well as demonstrate promotion, influence and championing of women in mortgage will be recognized.
Finalists:
Twyla Hankins – American Financial Network, Inc.
Tammy Saul – Federal Hill Mortgage
Tiffany Wojcik – Lenders Valuation Services
Jane Floyd – NFM Lending
Danielle Panno – Prime Choice Funding Inc.
Award for Young Gun of the Year
To promote young and fresh professionals in our industry, this award will be presented to a mortgage professional under 35 who really rose to the top in 2019.
Finalists:
Tony Davis – Atlantic Home Mortgage
Laura Besler – Bay Equity Home Loans
Rocky May – Equihome Mortgage, LLC
Akshay Patel – EZ Fundings
Annmarie Edwards – Guaranteed Rate
Award for Best Technology
As technology continues to disrupt the mortgage industry, innovative digital platforms with proven results will be recognized in this category.
Jacob Therrien – Bridge Loan Network
Erica Perng – Qualia
Abigail Hart – Guaranteed Rate Companies
Chris Drayer – Revaluate
The winners of the Power Originator Awards will be announced at the Power Originator Summit, held in Anaheim, California. The summit proves to be a standout in the sea of workshops, conferences, and networking events that take place across the country every year. It takes place on March 26, 2020 at the M3 Live Anaheim Centre in Anaheim. Register today!