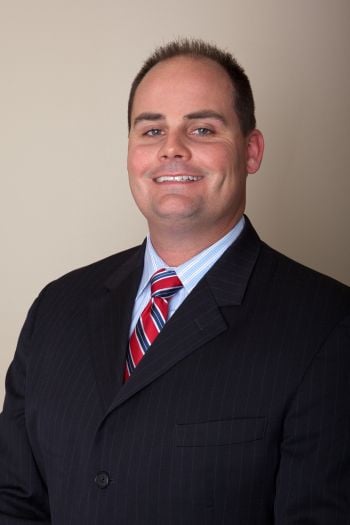 [caption id="attachment_11375" align="alignleft" width="200"]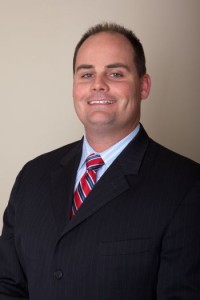 Tom Hurst[/caption]
The Niche Report talks with StreetLinks President Tom Hurst about the launch of their Automated Examination & Valuation Division and its first product, StreetLinks QX.
Why is StreetLinks getting into the automated valuation and review space?
There is an industry-wide lack of confidence in automated collateral review products. This has compounded in recent years given the increased complexity of the real estate market, as well as, stricter lender-specific underwriting and property appraisal requirements. Appraisals, by nature, are subjective. Value opinions among equally experienced and competent appraisers can vary as a result of their market perspective or varying lender appraisal guidelines.
So how does a lender know that they're making a sound lending decision? Well, they complete what they hope to be a comprehensive collateral review which commonly incorporates a traditional AVM. For years the industry has had an over-reliance on AVM products. These products typically use a static model to pool hundreds of property sales. For example, we see AVMs where sales ranging from $90K to $400K are lumped together to tell the lender that the subject is worth $197K. No amount of arithmetic can make up for the monumental differences between a $90K and a $400K property. With that kind of variance, lenders aren't getting answers – simply more questions. They cannot make a "one to one" comparison on the appraisal.
Just think - what would happen if an appraiser provided an appraisal with 125 comps with sale prices spread that wide? They would be placed on a DNU list as fast as someone could type their name! Yet, because there aren't other alternatives, lenders use AVMs that do just that.
We believed there could and should be something better. We believed and executed on the concept of developing advanced proprietary technology to replicate an appraiser's thought process when reviewing an appraisal. It took over three years to evaluate the flaws of traditional AVM models and build the RIGHT model the RIGHT way. QX was born from our desire to offer our clients a consistent and reliable appraisal review tool. We invested millions of dollars and thousands of hours of the best appraiser and technical minds in the business to accomplish this.
Tell us about QX.
QX (Quality Examination) is a comprehensive collateral underwriting review utility that combines a sophisticated automated rules engine, automated valuation review model and manual review manager. Residential appraisal principles and practices were infused in QX directly by certified residential appraisers, computer programmers and mathematicians.
QX's rules engine and valuation module supports a comprehensive, automated report validation of the standardized, itemized components of the appraisal while analyzing real-time local market data. Every administrative and correlative component of appraisal review is intelligently automated leaving only specific narrative elements that require human interpretation for manual review. All components of QX work together to deliver a customized appraisal review report that meets each lender's specific review and regulatory compliance objectives.
QX presents appraisal review examiners with the data and verifications needed to focus their expertise on validating the narrative construct and support of the appraisal in a cost and time efficient manner.
To put it simply, in a matter of minutes, it does everything that you would do manually in a collateral review if you had the time to do it with every file.
So is it an Automated Valuation Model (AVM)?
Lenders have been using AVMs for a long time so it's easy to want to lump QX in with them. While there's an automated valuation component to it, QX is not fully automated and it wasn't intended to be. The ValueComp component of QX is an automated valuation model but it is diametrically different than traditional AVMs in how it processes and decisions the data that is used on the comparable selection and how the final valuation estimate is rendered. Additionally, it is an automated appraisal review valuation – it must consume the appraisal data to present results.
What's the difference/advantage over what they've been using?
There are several key components of QX that make it very different from the other examination tools available:
Consistent Review Interpretation – With traditional AVMs, the reviewer is put under a great deal of pressure to decide if the data is accurate enough to base their decision and every reviewer may feel differently about what is "accurate enough". QX uses a scoring methodology that eliminates that subjectivity; plus, it presents results in a transparent way that clearly explains the level of risk involved to the reviewer so that they can make a decision based on facts instead of guesses.
Simple vs. Complex Review Rules – Traditional rules engines use simple rule sets or "unchained" rules that simply check if a given question is answered or not. They can't check whether that answer that may present or justify itself in another section of the appraisal. In a human review, not every question is a simple "Yes" or "No". If that's all a review tool is doing, it's not enough. QX's review rules can be chained together conditionally to account for any number of "If > Then" situations to make it more like a human review.
Fewer, Closer Comparables - QX uses appraiser-created logic to distill and exclude comps, presenting only the best, most relevant comps for analysis versus a large group of widely ranging sales, which tightens down the accuracy of the analysis.
What's the net result?
QX eliminates confusion by providing clear answers and directives on appraisal quality, administrative construct, comparable selection and valuation. There is no other product on the market that takes this approach and drives these results - period.
The objectivity created by QX is driven by the fact that lenders can standardize questions, compliance check points, and validations performed across all of their appraisals to establish a consistent review process - regardless of what appraiser or AMC the appraisal comes from or which underwriter reviews it. That consistency helps lenders to establish a measurable performance baseline both for underwriting staff and AMCs.
As a bonus, QX also allows lenders to reduce their underwriting and correspondent review times by up to 60%, which saves money since staff can be more productive.
What was it about the market or customer demands that made you say "Now's the time" for this product?
The need existed – it's that simple. We refused to replicate or resell a traditional AVM because we just couldn't stand behind them. We believe in creating products that address a need and bring real value to our clients. For us, profitability has always been a byproduct, not the reason for market entry.
Lenders have been forced to perform collateral review with a blindfold and one hand tied behind their back by using products that are not transparent and not built to give a logical and accurate comparison. Lenders need assurance that the best comps are being used, that the valuation is accurate, and that the appraisal construct meets all industry standards – QX does that!
So this was a long time coming. What was the process behind it?
QX was built by appraisers to "think" like an appraiser would. We've developed thousands of review rules that are combined into very complex analytic scenarios and regression models.
Our internal quality control staff has been using it on live appraisal orders and weighing in with feedback for over six months as part of our beta program. That type of real life experience, along with significant testing, has helped us to see where to adjust and enhance the platform. It's a thrill to finally see the hard work of hundreds of people come to fruition.
What does the future look like for AVMs? How do you see this changing the game?
Revolution might sound like a dramatic word but if you look it up it means "a sudden, complete or marked change in something," and that's really what QX is poised to be for the automated valuation space.
Do I think traditional AVMs will go away? Maybe, over time. They have been around for over 25 years but often oversold or misunderstood in their capabilities. Users that simply want inexpensive data to evaluate against another valuation product will continue to use them until they realize the time, cost, confusion and questionable reliability of these products. However, the industry is in need of a change. I believe that the current use of AVMs will significantly change and products like QX will replace them in making collateral decisions.
We hear that StreetLinks continues to expand. How do you see this fitting into your bigger picture of products?
QX is the first product in our Automated Examination & Valuation Division. We will continue to blend advanced technology with our valuation expertise to launch more revolutionary products to meet needs that aren't being addressed and bring value where it didn't exist prior. QX will also be a part of our offering for our current LenderPlus (AMC) and LenderX customers, as well as a stand-alone product, to bring transparency to and save time on collateral review processes.
QX is engineered for residential collateral review, but it can be easily scaled and tailored to apply to any form of document and/or process examination. We see it growing to support other mortgage industry analytic processes in the future.
StreetLinks provides a suite of lending services and technology solutions for mortgage lenders, servicers, appraisers and other mortgage professionals.
Contact StreetLinks by email at [email protected] or by phone at 1.800.521.6926 to speak with a solution consultant.