Caliber Home Loans launches new Jumbo loan program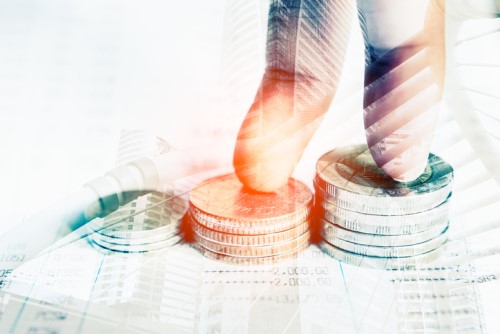 It might not be typical for a first-time home buyer to need a Jumbo loan, but as home prices rise in markets across the country, Caliber Home Loans saw the need for a product that would address both rising home prices as well as providing a competitive advantage to brokers.
Caliber has launched the Elite Access program, a Jumbo loan program that's available for both purchase and refis, as part of their Portfolio Lending Suite. Borrowers may qualify for up to $2 million with as little as a 5% down payment and up to a 95% LTV, and the product is available across all platforms within the channel, including wholesale, brokers, and correspondent lenders.
"There's been a lack in the Jumbo market with your traditional mortgage programs," said John Gibson, SVP, Wholesale Production—National Sales at Caliber. "[Elite Access] caters to first-time home buyers who doesn't necessarily fit that traditional Jumbo box."
Elite Access offers a variety of loan terms and options, including both fixed- and adjustable-rate terms. Additionally, both 5/1 and 7/1 adjustable-rate mortgages (ARMs) are available.
"As home values appreciate and home affordability becomes an issue for many more borrowers across the country, Elite Access gives approved clients the option to offer a low down payment without any mortgage insurance, making the transaction more affordable. As with all of the products within the Portfolio Lending Suite, these approved clients must have a proven ability to repay the loans."
Another aspect of Elite Access is speed. Elite Access allows Jumbo loan borrowers to purchase or refinance immediately, which is not only important for home buyers, but also for investors who are purchasing property in fast-moving markets. The program was designed to give flexibility to these borrowers in an area where banks may not be able to respond as quickly as necessary.
"You look at the marketplace, you look at the landscape of the housing prices and affordability, you look at the broker community, and who they compete against in this Jumbo space, and there was certainly an opportunity for us to develop a program like this and we're really excited about it," Gibson said.
Caliber also developed the product as a response to their clients who have found it difficult to compete with the retail entities, such as large banks, in the Jumbo space. Because Elite Access isn't a market-specific type of product, it's available to every licensed broker business partner, no matter where they are, as long as their client fits the parameters.
"It gives our brokers [a chance] to increase their opportunities where homeownership can come into play, and at the end of the day, I think from a Jumbo perspective, it does compete with the bigger banks, so it allows our brokers to be competitive," Gibson said. "Your bigger banks tend to use a Jumbo product to go after the wealth clients and the higher net worth clients, this is actually the opposite end of the spectrum. At the end of the day, we think it serves a tremendous opportunity in the marketplace that has gone untapped for a very long time."
Related stories:
Are asset-based loans the solution for non-traditional investors?
Embrace and Finicity combine to streamline loans