A major lender has again found itself at the center of discrimination allegations, this time for denying mortgages to pregnant women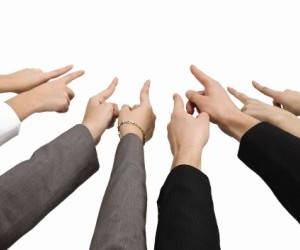 It may seem a drop in the bucket compared to the other lawsuits it's faced, but Bank of America has yet again been taken to task for discrimination.
This time, the bank has agreed to pay $45,000 as part of Conciliation Agreements with HUD to resolve allegations that Bank of America discriminated against pregnant women seeking mortgage loans. HUD alleged that BofA refused to refinance the mortgages of two couples - one in California and one in Texas - because the women were on maternity leave.
"No lender should use a woman's pregnancy or maternity leave as a reason to deny a mortgage loan," said Bryan Greene, HUD Acting Assistant Secretary for Fair Housing and Equal Opportunity. "We commend Bank of America for working cooperatively with the Department of Housing and Urban Development in reaching appropriate resolutions of these complaints. Bank of America took affirmative steps to work with government regulators to ensure that its new policies did not conflict with lending guidelines."
Bank of America has been dogged by discrimination allegations of late. The National Fair Housing Alliance in September accused the lender of allowing foreclosed homes in minority neighborhoods to fall into disrepair while maintaining and marketing foreclosed homes in predominantly white neighborhoods. BofA was also forced to shell out $2.2 million in restitution in September for discriminating against more than 1,000 black job applicants