Rick Arvielo of New American Funding is part of this year's Mortgage Professional America Hot 100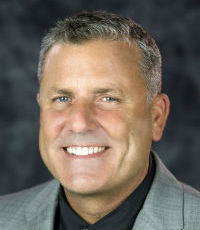 CEO
New American Funding

A self-taught entrepreneur with a passion for marketing, Rick Arvielo founded his third business, New American Funding, in 2003. Today, the company has approximately 130 branches and nearly 2,600 employees working toward the goal of providing unparalleled service at competitive rates and helping individuals fulfill the American dream of homeownership. Arvielo's proven formula of marrying marketing and proprietary technology to grow businesses from the ground up has led New American Funding to become an approved Fannie Mae, Freddie Mac and Ginnie Mae seller/servicer, and to expand to include a retail-based lending division, a builder division and a servicing portfolio of more than $22 billion.

In 2016, Arvielo spearheaded the development of GoGo LO 2.0, an app that gives loan originators on-demand access to office resources and enables them to use their mobile device to instantly check an applicant's credit and update terms of a borrower's pre-qualification letter. The company also finished the beta-testing phase of two new apps: GoGo Partner for real estate agents partnering with the company, and GoGo Home for housing consumers. Arvielo is also involved in New American Funding's Specialized Training Empowering People [STEP] program, which launched nationwide in 2017 and is designed to prepare people for a career in mortgage banking.

Arvielo is involved in several associations that play a vital role in the future of mortgage banking. On a national level, he regularly travels to Washington, DC, to lobby on behalf of the industry. He sits on the MBA's board of directors and serves in an elected position on the steering committee for the Mortgage Action Alliance Committee. He is also the 2017-2018 chairman of MORPAC, the MBA's political action committee.