Josh Moffitt of Silverton Mortgage Specialists is part of this year's Mortgage Professional America Hot 100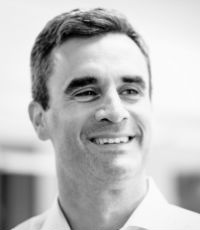 President and Founder
Silverton Mortgage Specialists

Under Josh Moffitt's guidance, Silverton Mortgage Specialists has seen a 60% increase in revenues and stockholders' equity in the last three years. Silverton Mortgage views itself as a communications company that happens to be really good at mortgages, and Moffitt has led the introduction of a video/recorded underwriting communication tool for loan approval. He also spearheaded a digital overhaul that included the launch of the company's mobile app and an upgraded website. Silverton Mortgage was recognized as a Best Place to Work in 2016 and 2017 by the Atlanta Business Chronicle and as a Top Workplace in 2016 by the Atlanta Journal-Constitution.

In 2017, Moffitt launched and serves as the host of Home Radio, a talk show that helps buyers learn about the mortgage and home-buying experience in order to make better decisions. He also started the Silverton Foundation, a nonprofit that helps families with critically ill children maintain and keep their homes by offering mortgage, rent and short-term housing assistance while their children are hospitalized or receiving ongoing treatment. The foundation paid 188 months' worth of mortgage and rent on behalf of these families in 2016 and 129 months' worth in 2017, adding to a total of more than 40 years' worth of payments since its launch in 2013.

Outside of his responsibilities at Silverton Mortgage, Moffitt also serves as evening supervisor for the Zaban Night Shelter, one of the country's only couples shelters, where he has volunteered for more than 18 years. He is also member of MBA's Independent Mortgage Bankers Executive Council, on the board of the Mortgage Bankers Association of Georgia and the immediate past president of the Atlanta Mortgage Bankers Association.