Susan Meitner of Centennial Lending Group is part of this year's Mortgage Professional America Hot 100.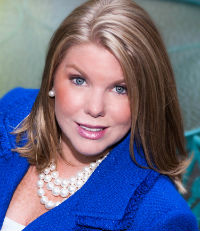 SUSAN MEITNER
PRESIDENT AND CEO
CENTENNIAL LENDING GROUP

A veteran with more than two decades in the industry, Susan Meitner founded Centennial Lending Group in 2010 as a different kind of mortgage banker. By keeping the entire process in-house, Meitner and her team have created a unique, efficient mortgage experience for their customers. That commitment to customer service has paid off: Meitner has won Philadelphia Magazine's Five-Star Professional Award multiple times, and Centennial has been named one of the nation's fastest-growing companies. Meitner is also the author of a book, Crazy Lucky Girl: Do You Have the Keys for Success?.