Aimee Carr of Atlantic Bay Mortgage Group is part of the Mortgage Professional America Elite Women 2016.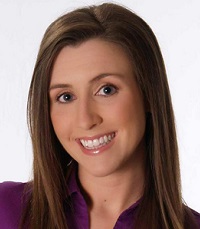 AMIEE CARR
Mortgage banker
Atlantic Bay Mortgage Group
At age 19, Amiee Carr was earning her real estate license. Eight years later she transitioned into mortgage and has been guiding home buyers along the path to home ownership ever since. Carr, who has experience in all phases of real estate and mortgage, helps families residing in Virginia, North Carolina and Maryland.

"I pride myself as a trusted resource for both borrowers and real estate agents," Carr says. "I'm committed to helping my clients, as well as my professional partners, through the entire lending process from planning and loan application to closing and beyond."
In addition to her professional duties at Atlantic Bay, Carr serves on the executive board of the Salvation Army's Women's Auxiliary.