Kim Lanham of Digital Risk made it to Mortgage Professional America's Elite Women of 2015.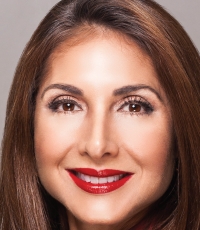 Kim Lanham
VP, marketing and project management office
DIGITAL RISK

As Digital Risk's vice president of marketing, public relations, and PMO, Kim Lanham has spearheaded the company's efforts to develop and market solutions to further financial institutions' ability to perform risk management functions. Lanham was instrumental in developing the company's groundbreaking Governance, Risk and Compliance solution, and also helped develop its Quality Control Information Manager product, which enables management to analyze and solve for QC trends. An acknowledged expert, Lanham has been sought out to speak at several symposiums and industry conferences. She recently organized a Millennial Homebuyers webinar with SourceMedia, as well as a partnership with the University of Central Florida's School of Real Estate to educate students on the mortgage finance industry. She's also designing an Executive Women's Summit for senior mortgage industry businesswomen.